For the past 30 years, I have had the privilege to travel the world over. Because of my wandering personality, I never figured to find a place that could ever satisfy me as much as the Big Easy (New Orleans) where everything abounds. For the past 10 years, I have returned again and again to the small Island Archipelago known as Malta. I have come to love its people, teach its young physicians, treat its sick, become intrigued with its vast history, study its relics of the past several millenniums, fill ones senses with its delicious food, enjoy the warm pleasant weather, cool breezes, absence of rain and much more. Over the ensuing months, Kathleen and I are renovating our Utopia and second home in Malta.. Casa Katrina.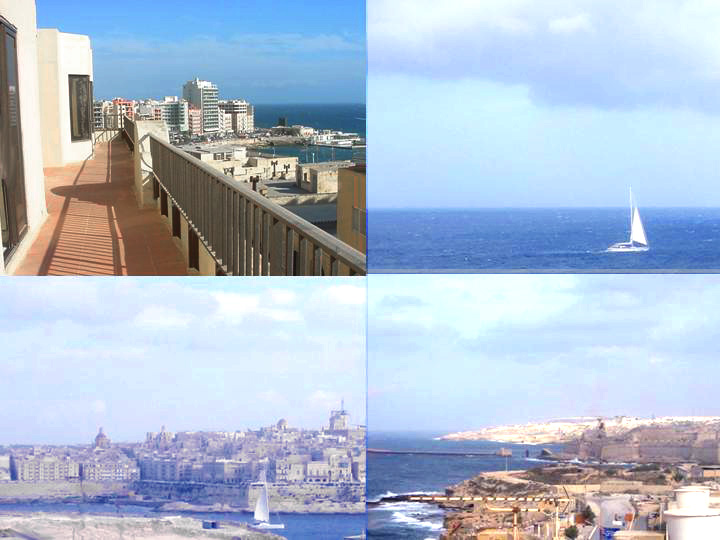 These are the views from the Casa Katrina terrace (L to R): Sliema Bay, Mediterranean Sea, Capital city of Valetta, entrance to Grand Harbor.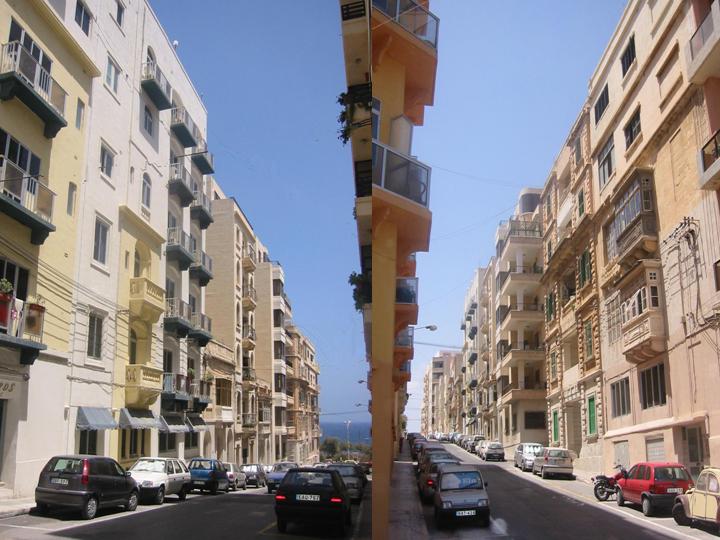 Casa Katrina (Lt) 2nd from back and (Rt) 2nd from front - 1 block from Mediterranean Sea (Lt) back.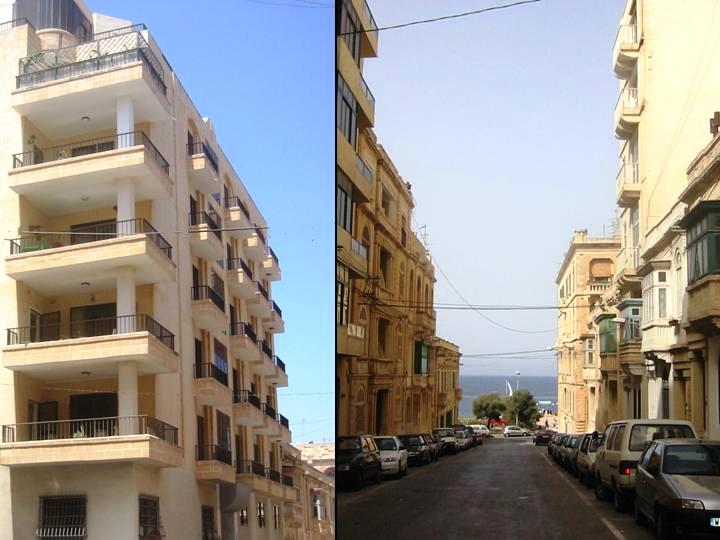 Casa Katrina top (Lt) with Mediterranean Sea in distance and (RT) side street to Sea. This and previous pictures show typical Maltese streets which are very narrow, necessitating small cars.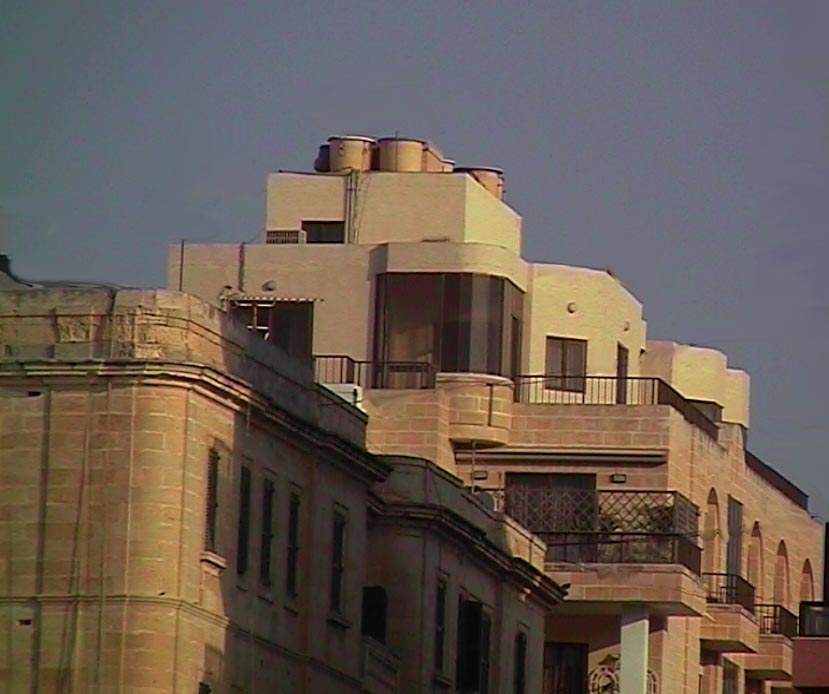 View of glass enclosed kitchen - breakfast area.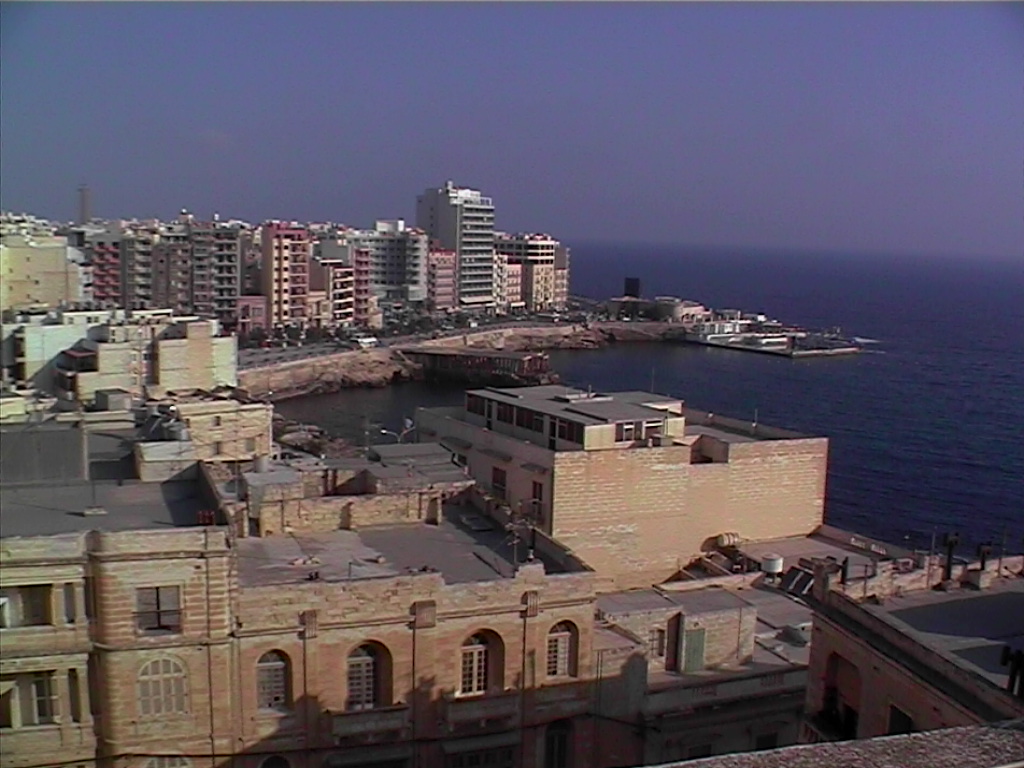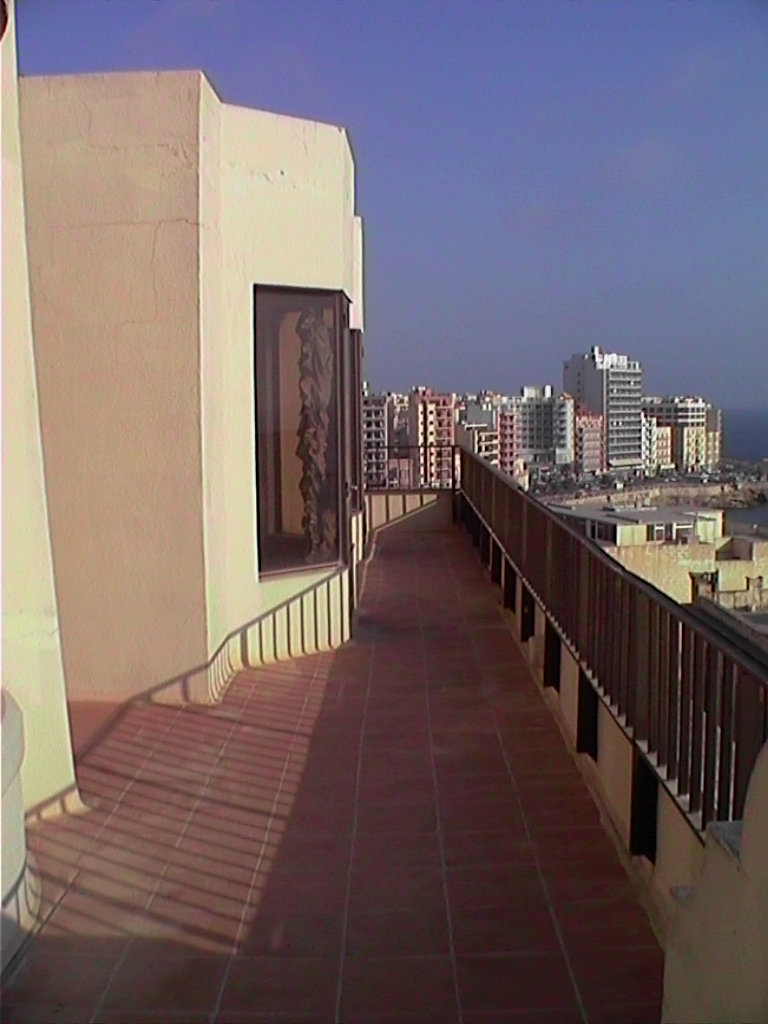 Level one terrace with view of Sliema Bay in distance (Lt) & near (Rt).
Closer view of castle restaurant in distance and sea activity center (Rt).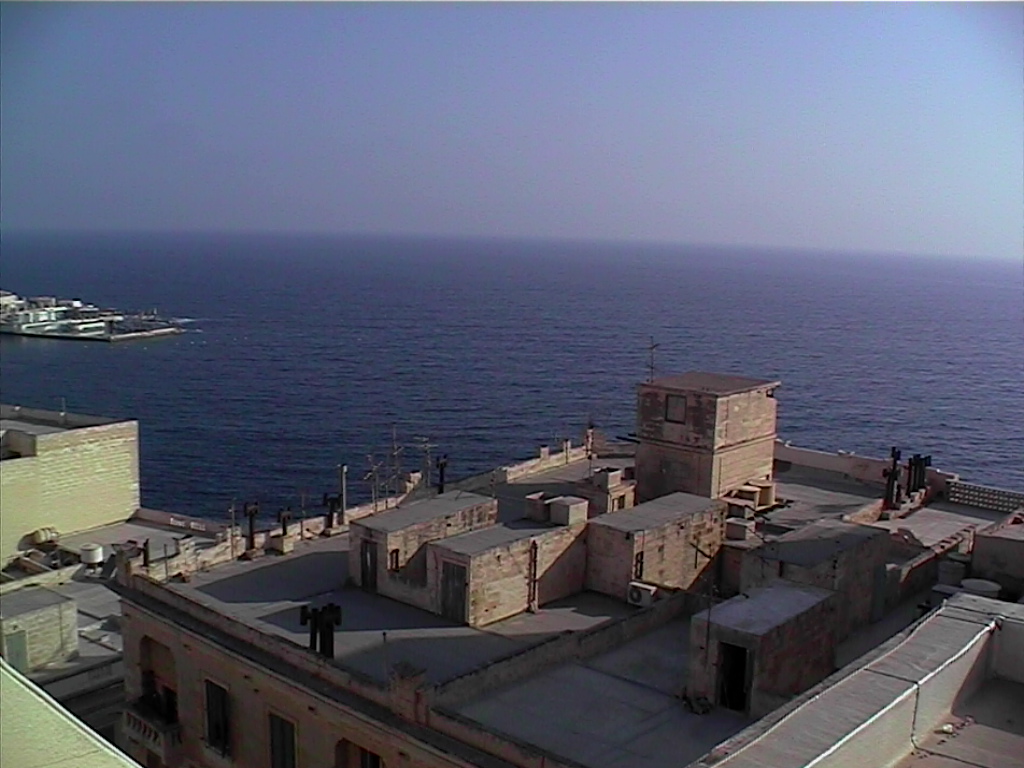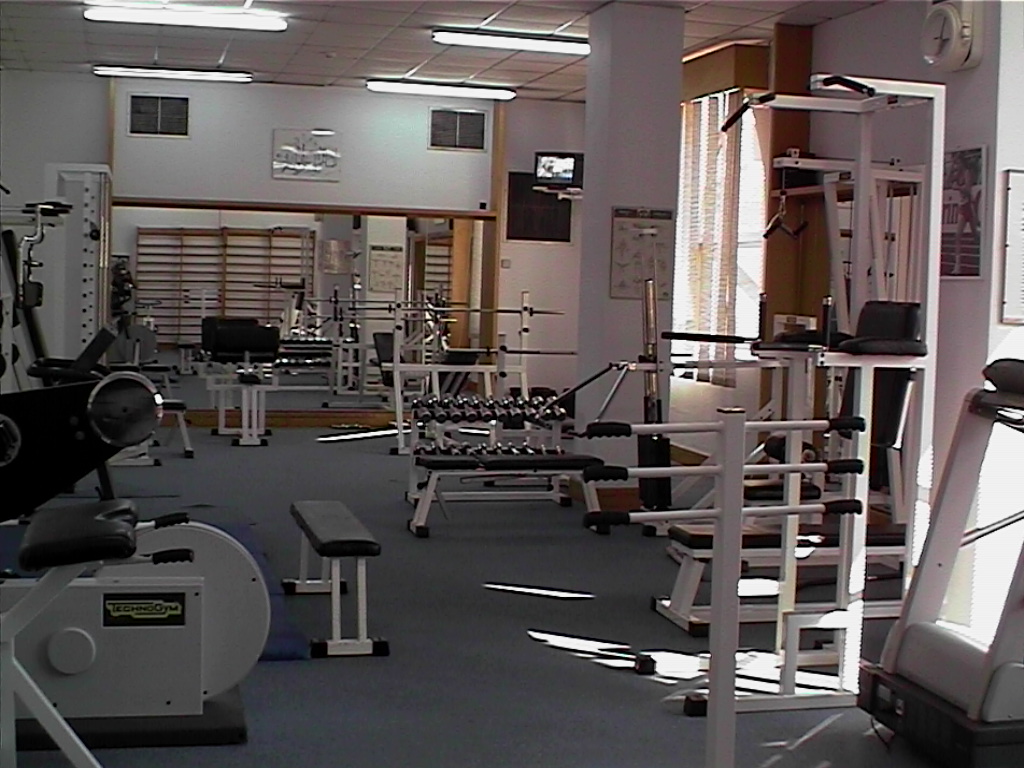 Panoramic view of Mediterranean Sea just past Sliema point on left bkgrd View of Capital City of Valletta to right.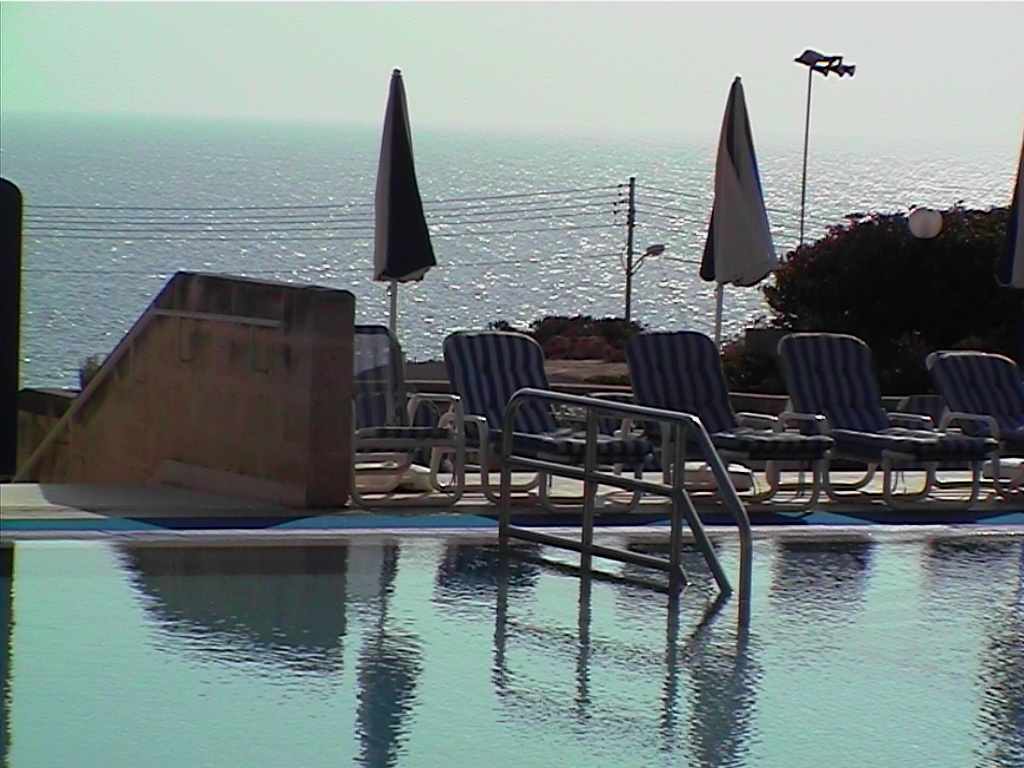 Next door neighbor with excellent workout & swimming facilities or....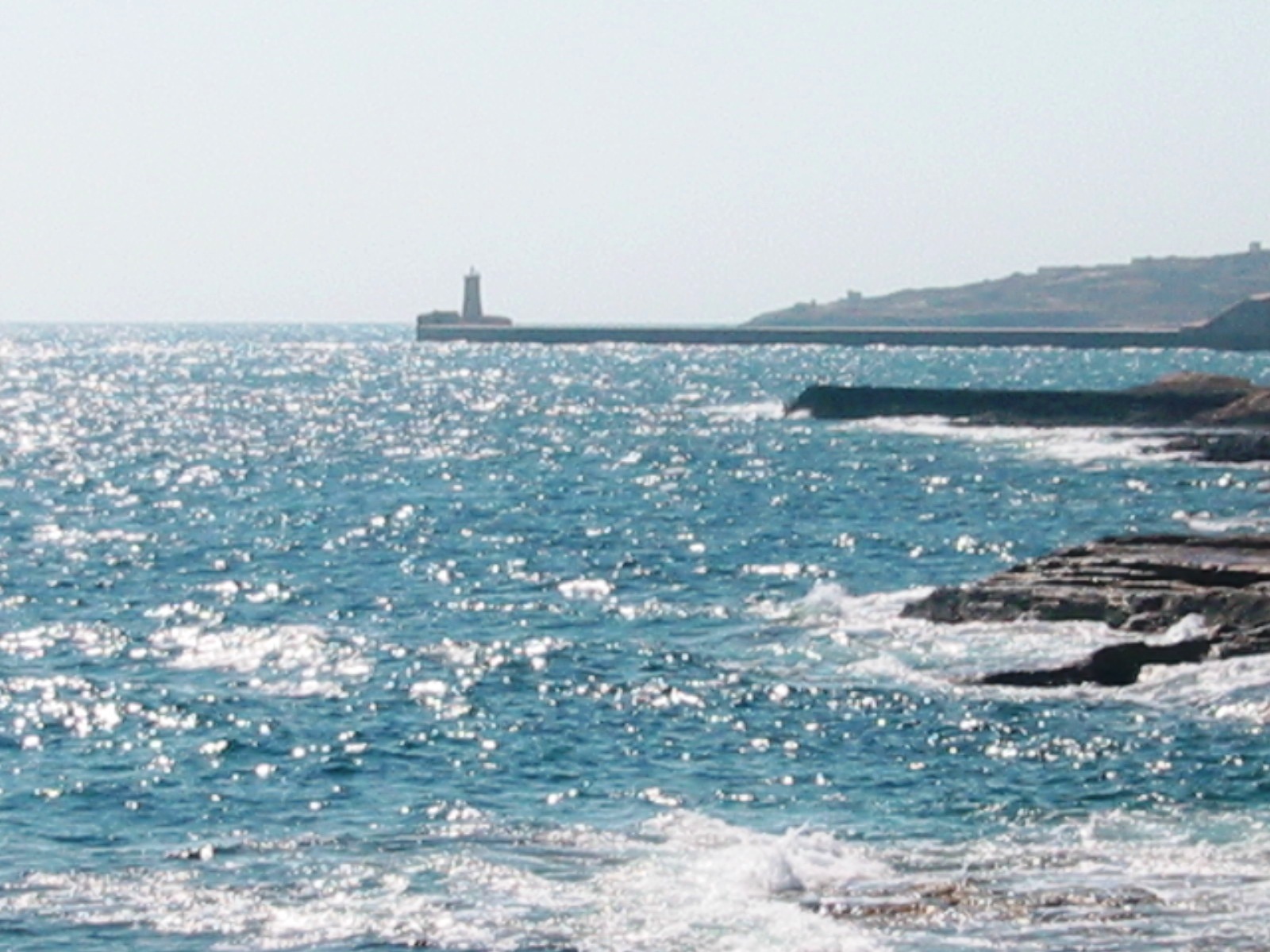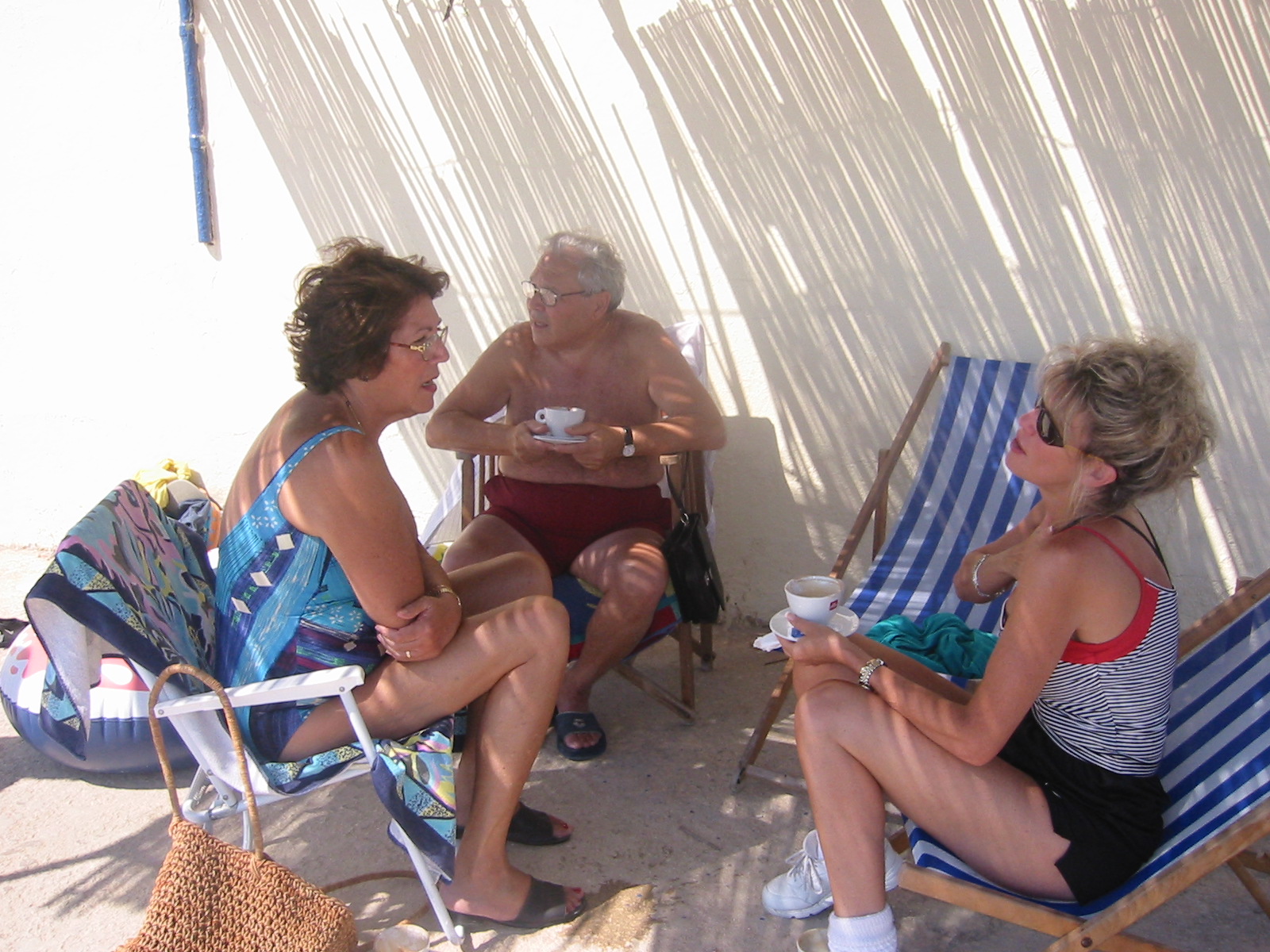 ....try the swimming facilities at our front door. Sunday afternoon beach time with new neighbors Mary & Carmel Gatt (upper Rt).
OR
....just a few blocks around around the corner. ...
......is the beautiful pool and view from the Hotel Fortina where we stayed for the past 10 years. It is owned by our dearest friend Michael Zammit Tabona and managed by another Cliff Agius. I will be including a section entitled Life in Malta, where I will give a glimpse of their lives.
___________________________________________
.......in the coming months as the renovations progress, I will add more.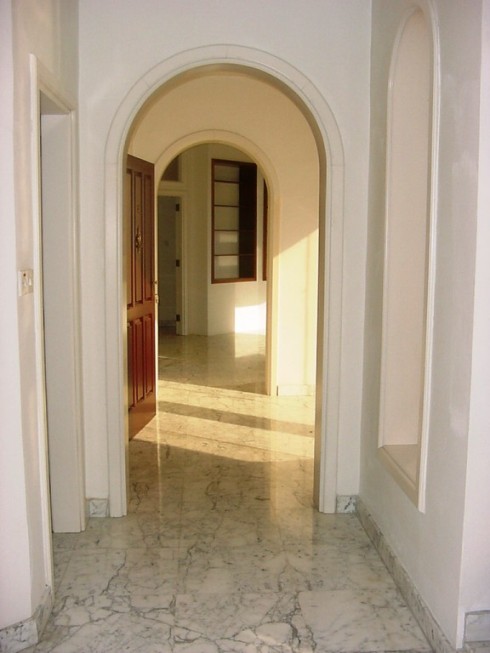 Hallway with entrance to left.

The following are the initial results of our past two trips to Malta. The renovations are almost complete. While the pictures cannot do justice to the setting, many have asked to get a glimpse of what we have so far completed.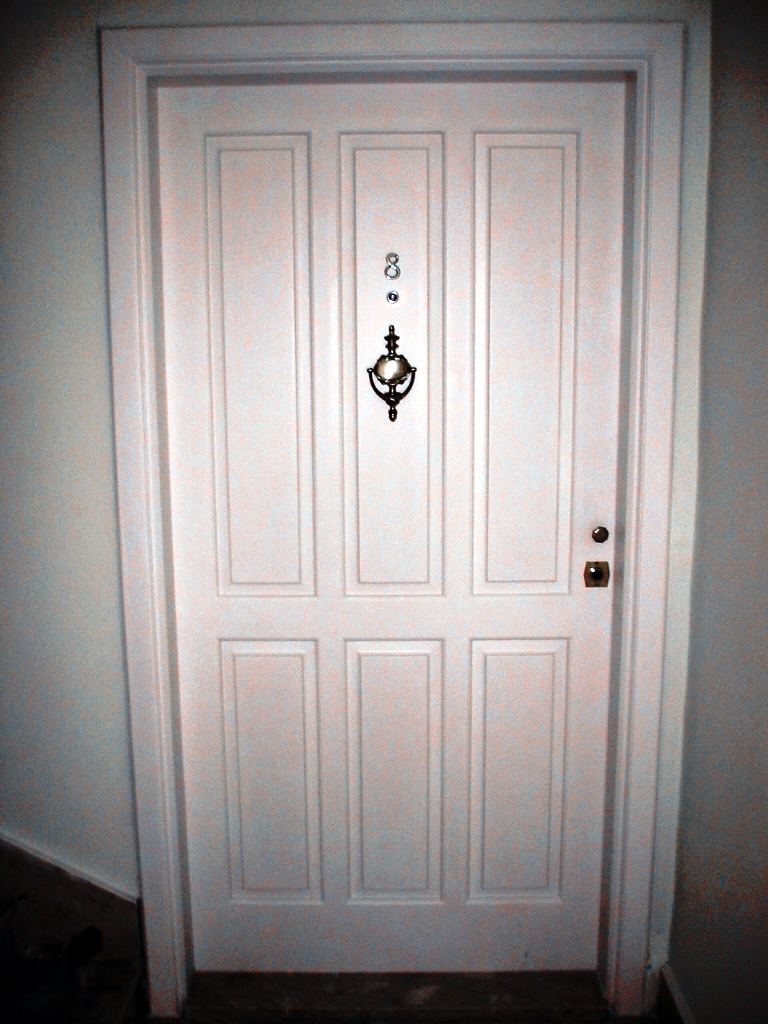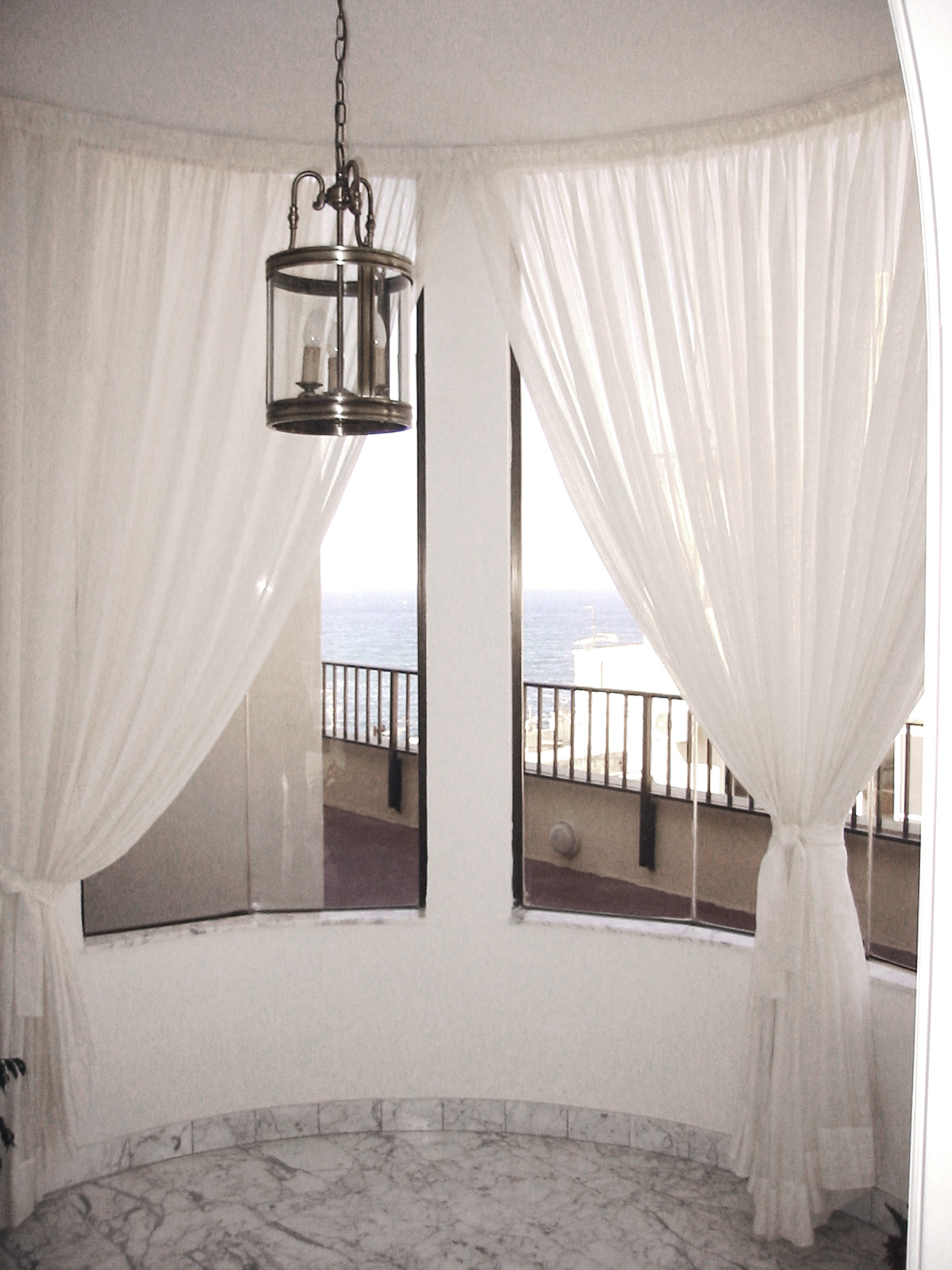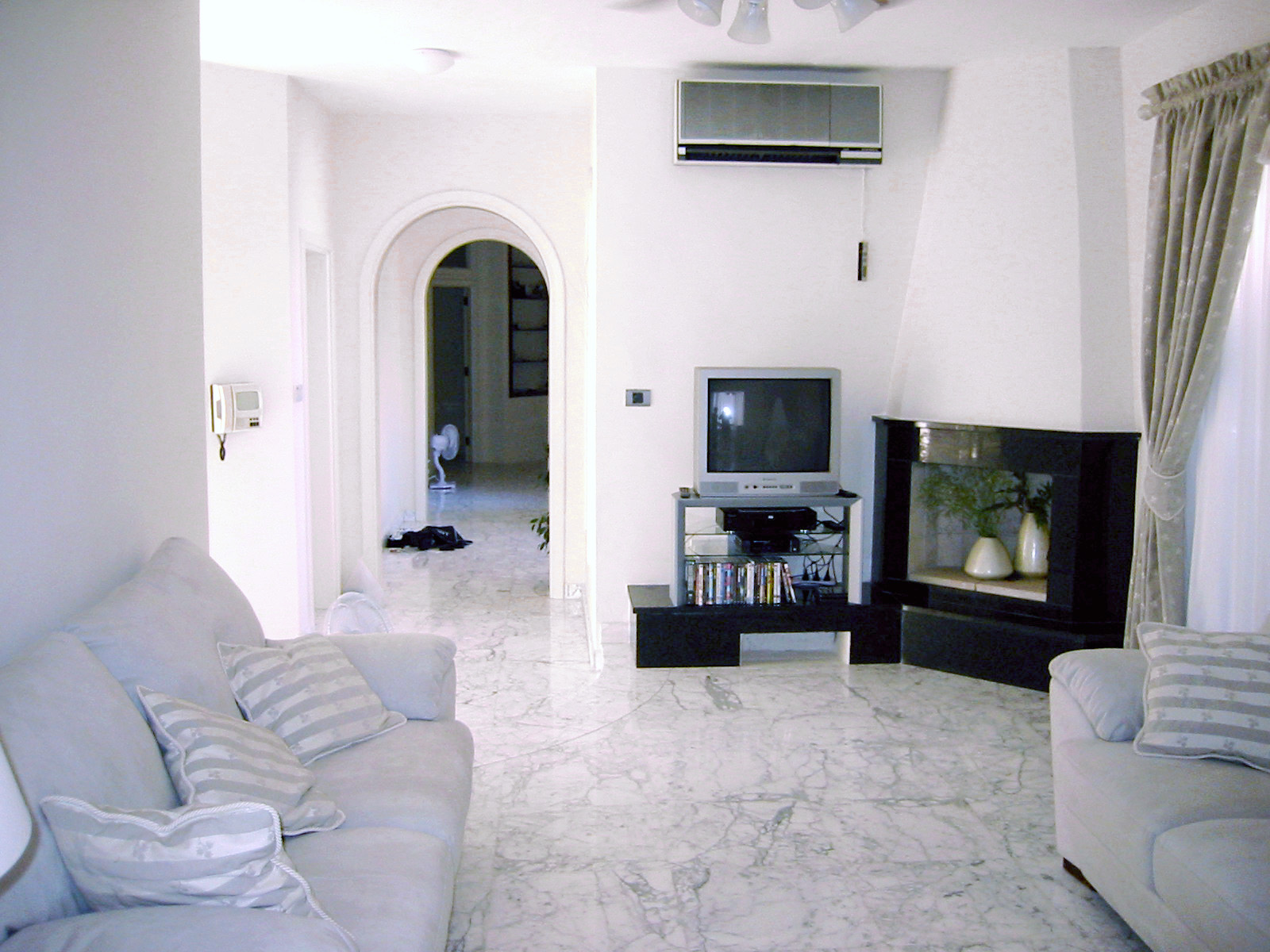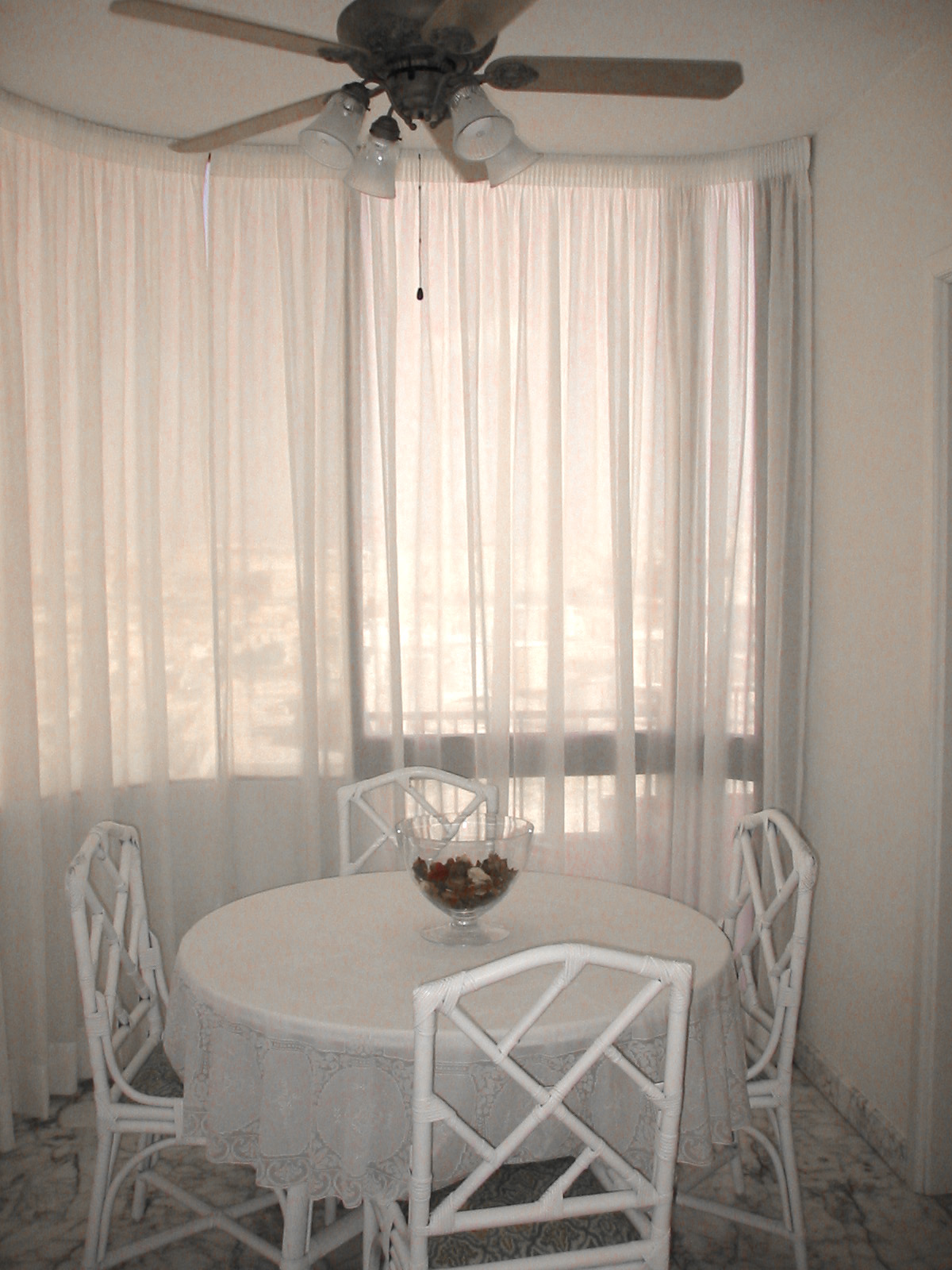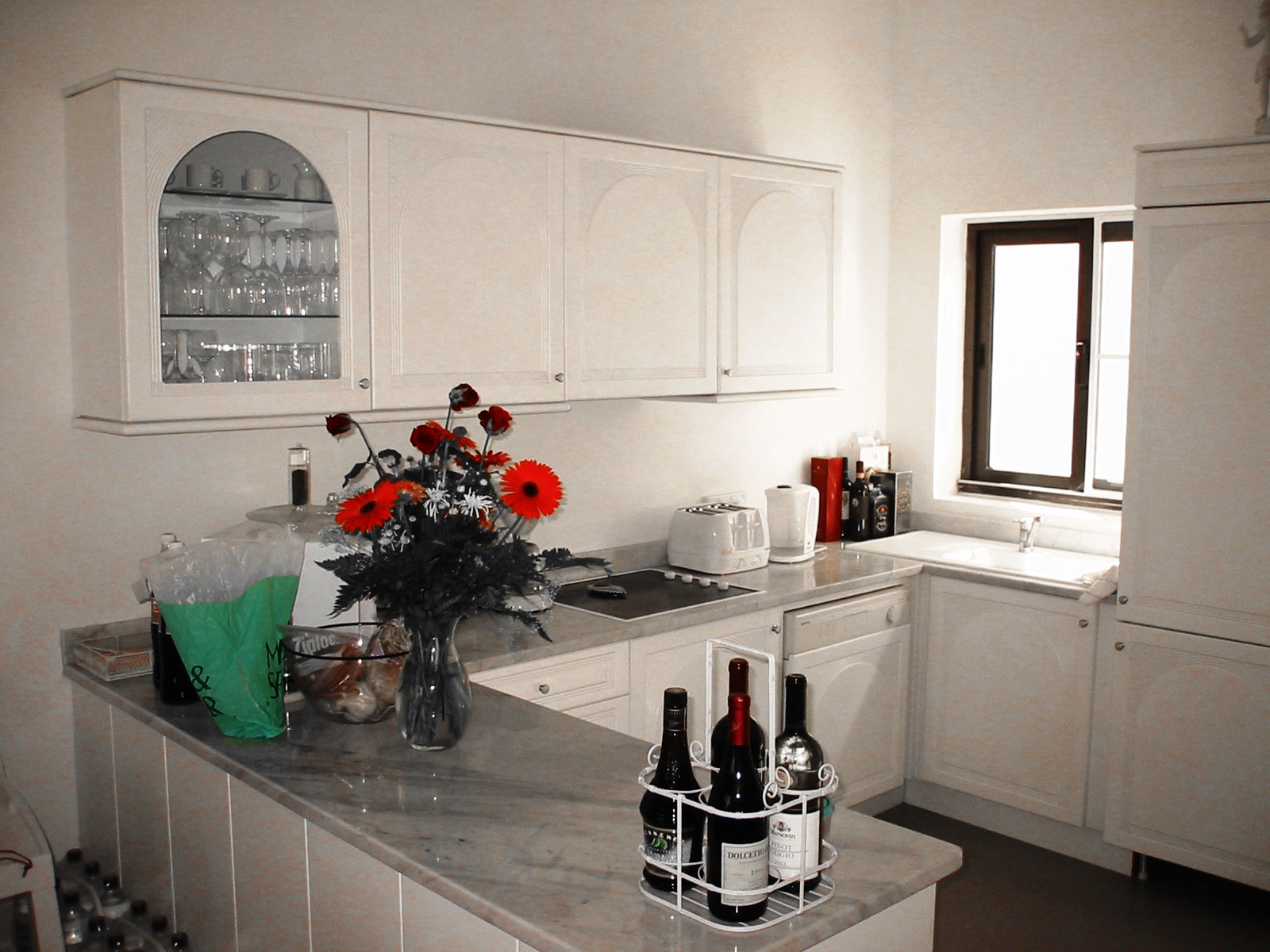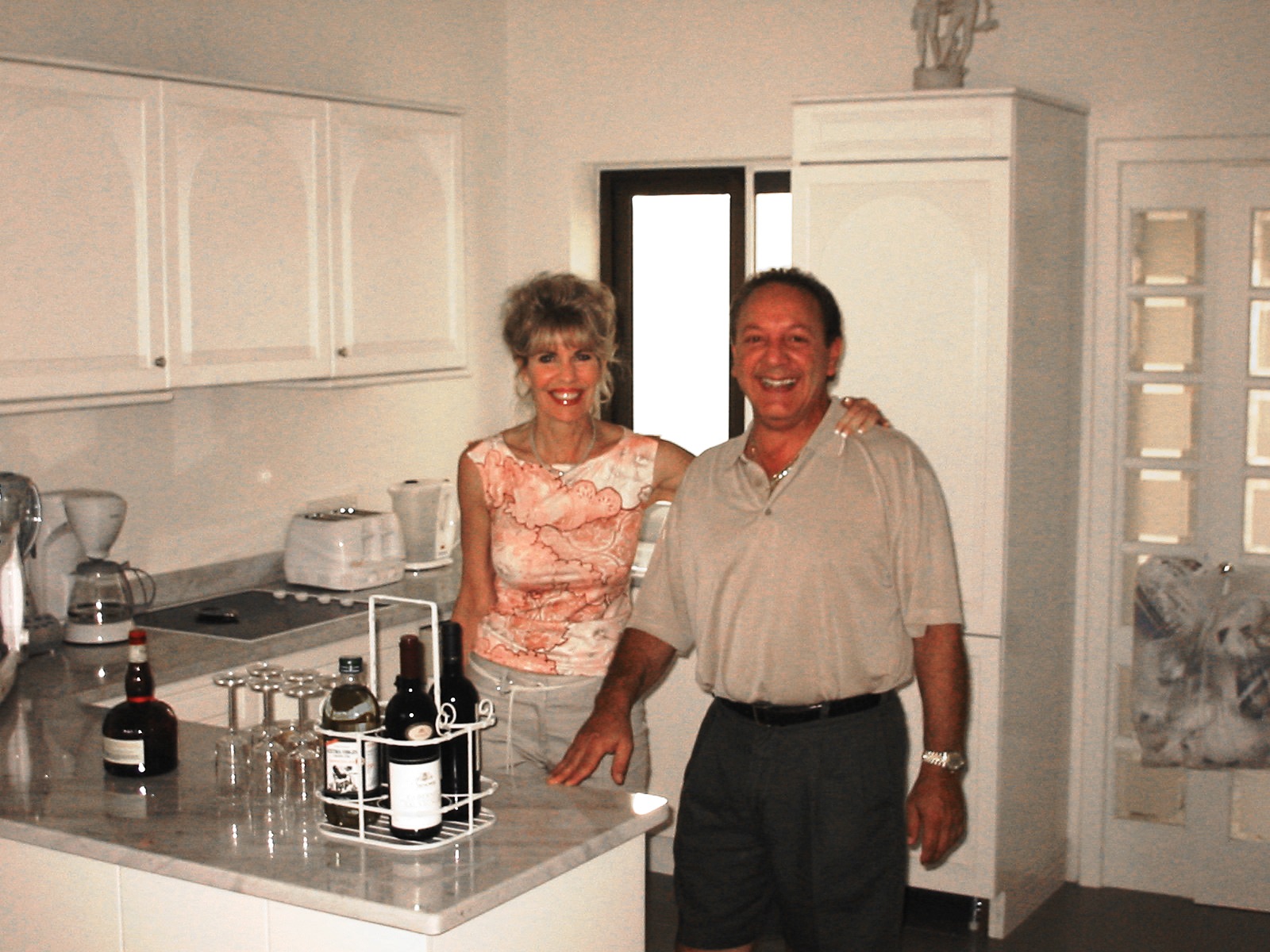 Fausto DiPietro, of Fausto's Bistro Fame, Metairie Louisiana
Mihaela, Michelle, Scott and Kathleen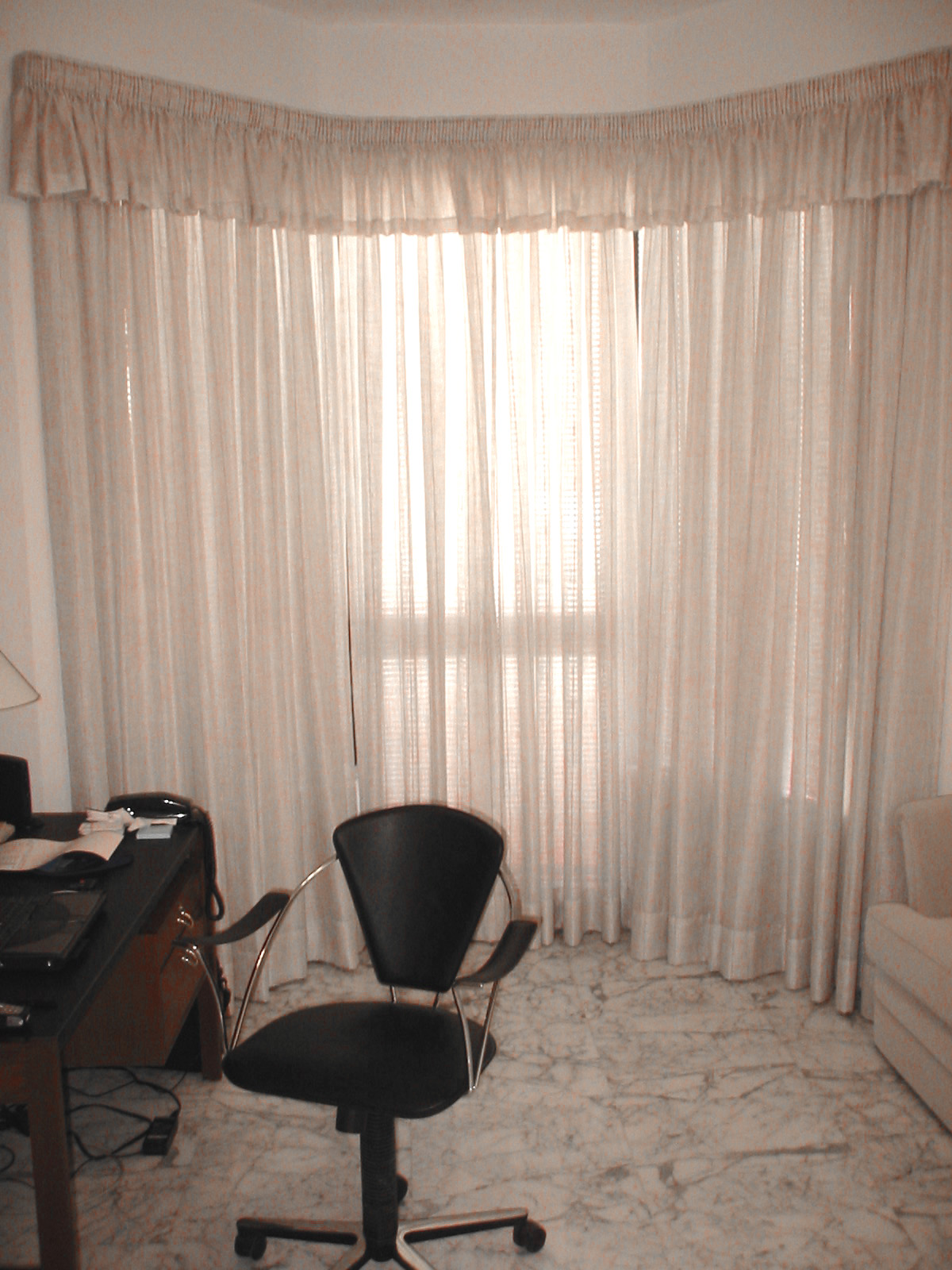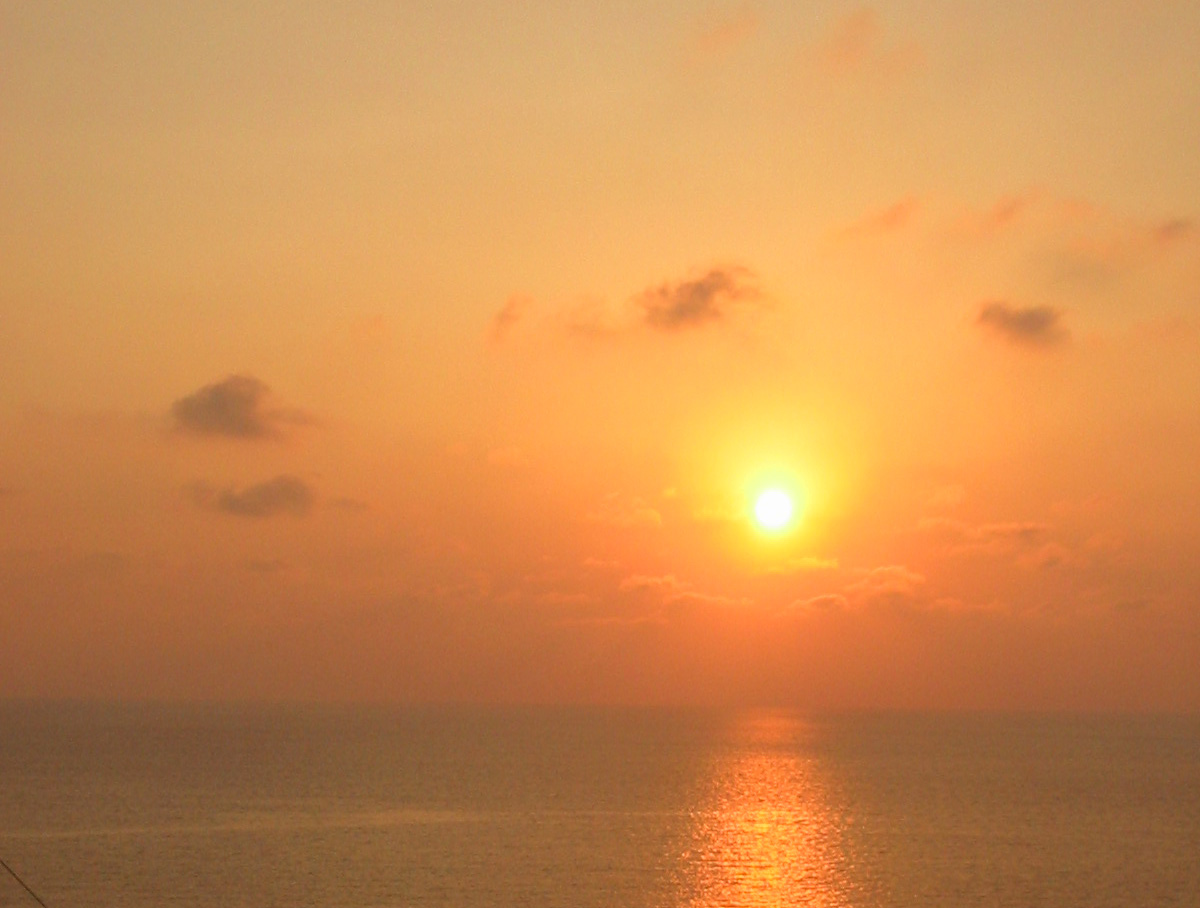 Another brilliant sunset from our porch marking dinner time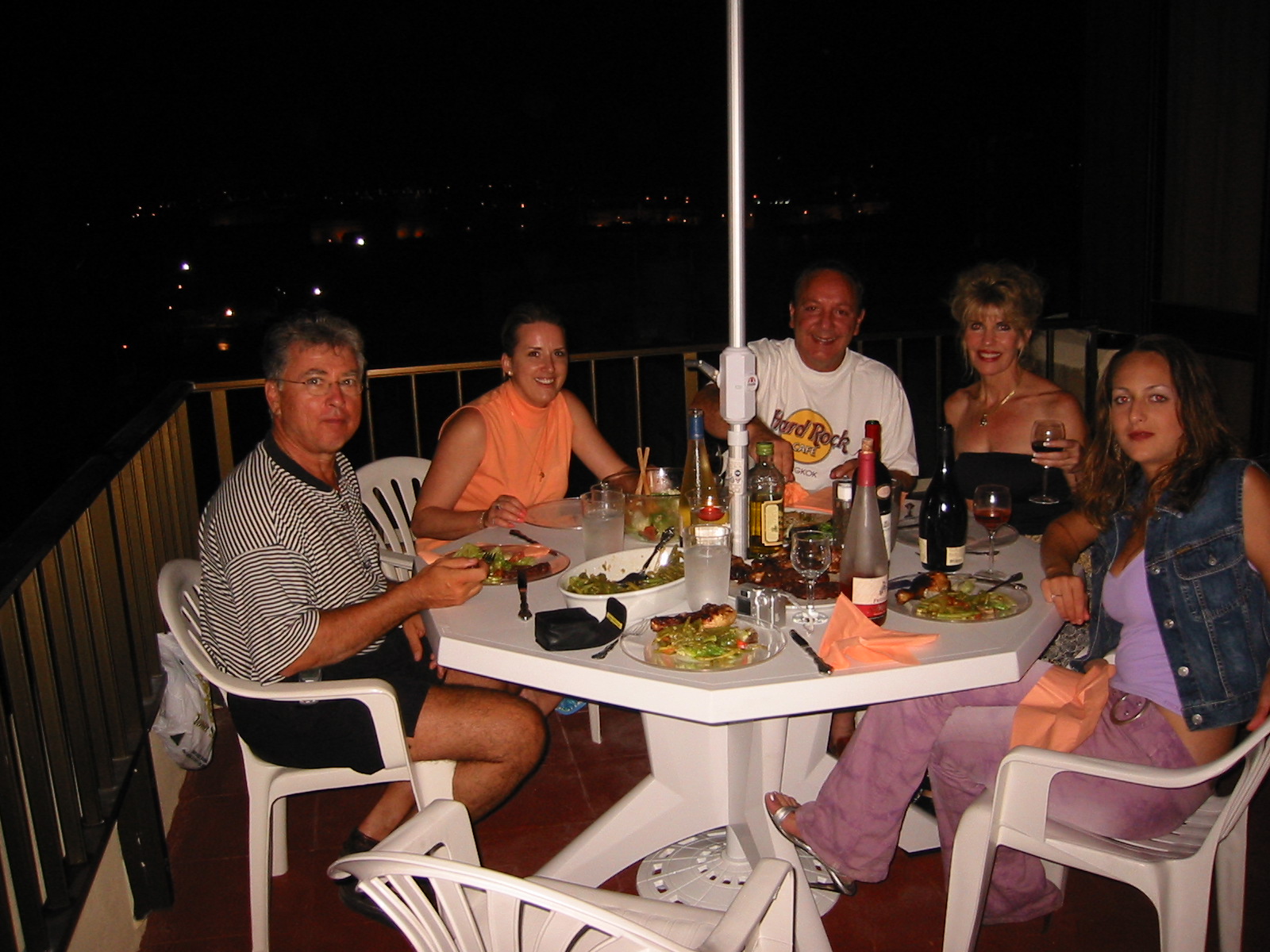 Feasting on Chef Fausto's magic receipts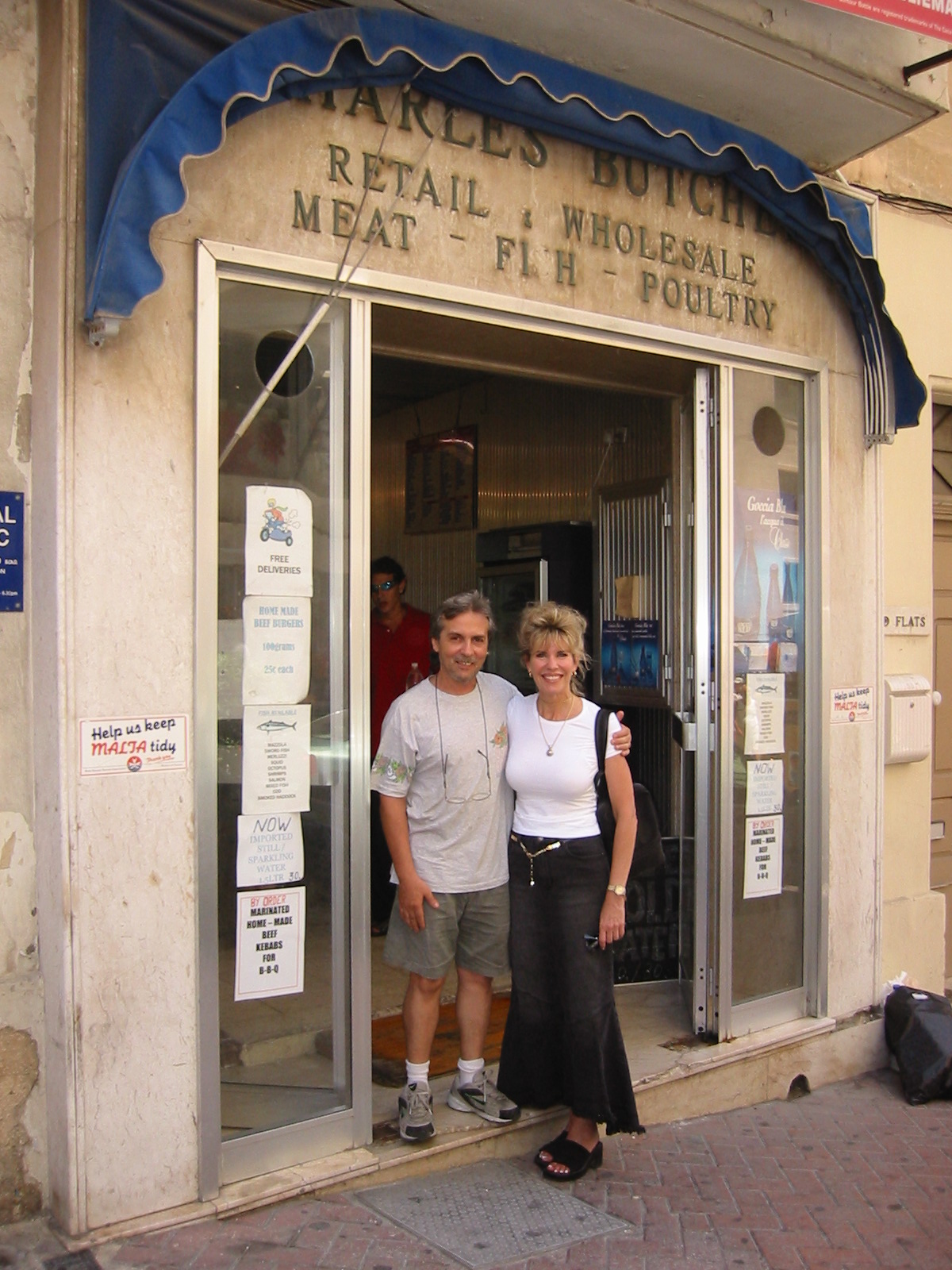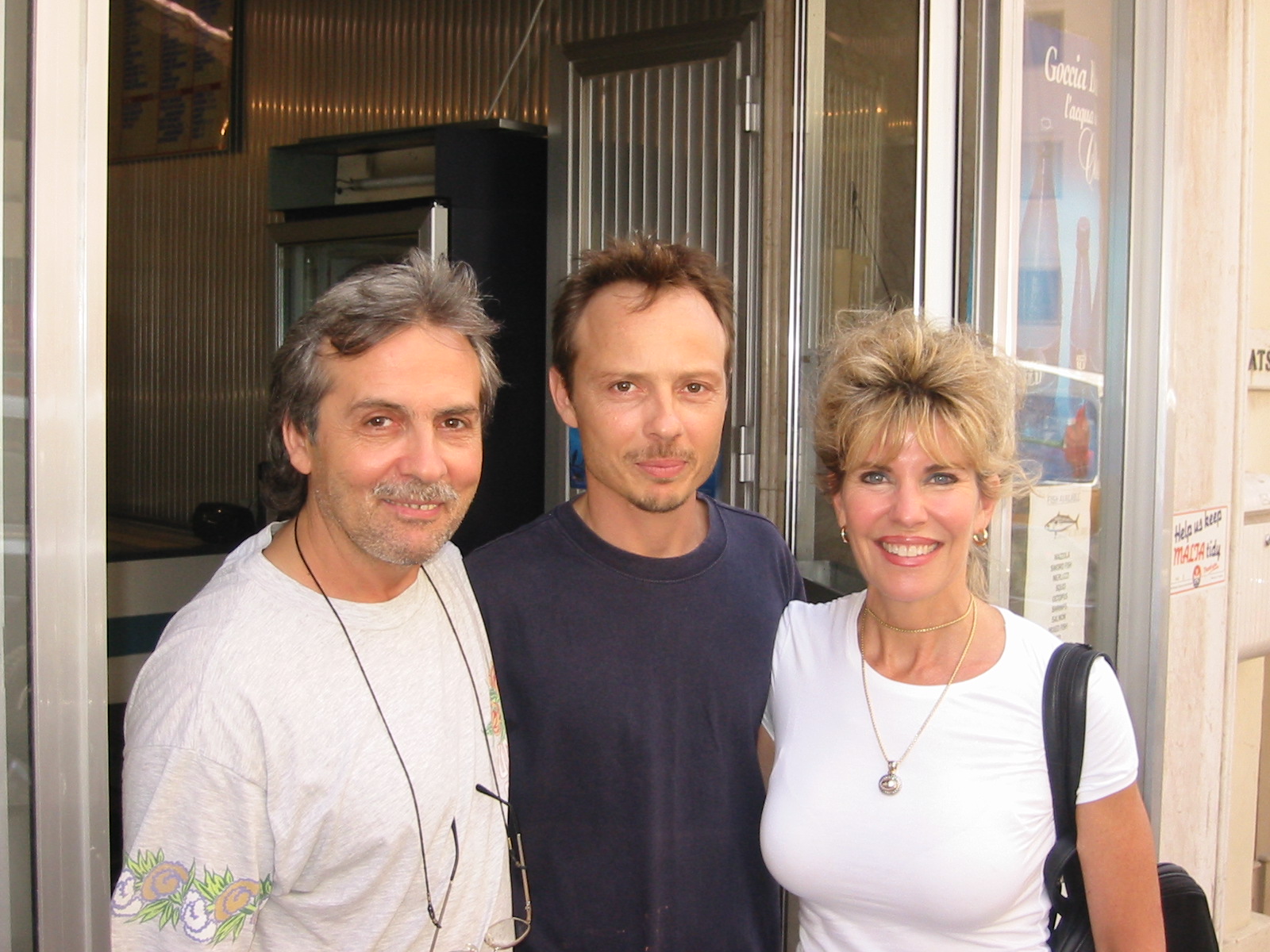 Our fresh meats come direct via Kathleen's personal butchers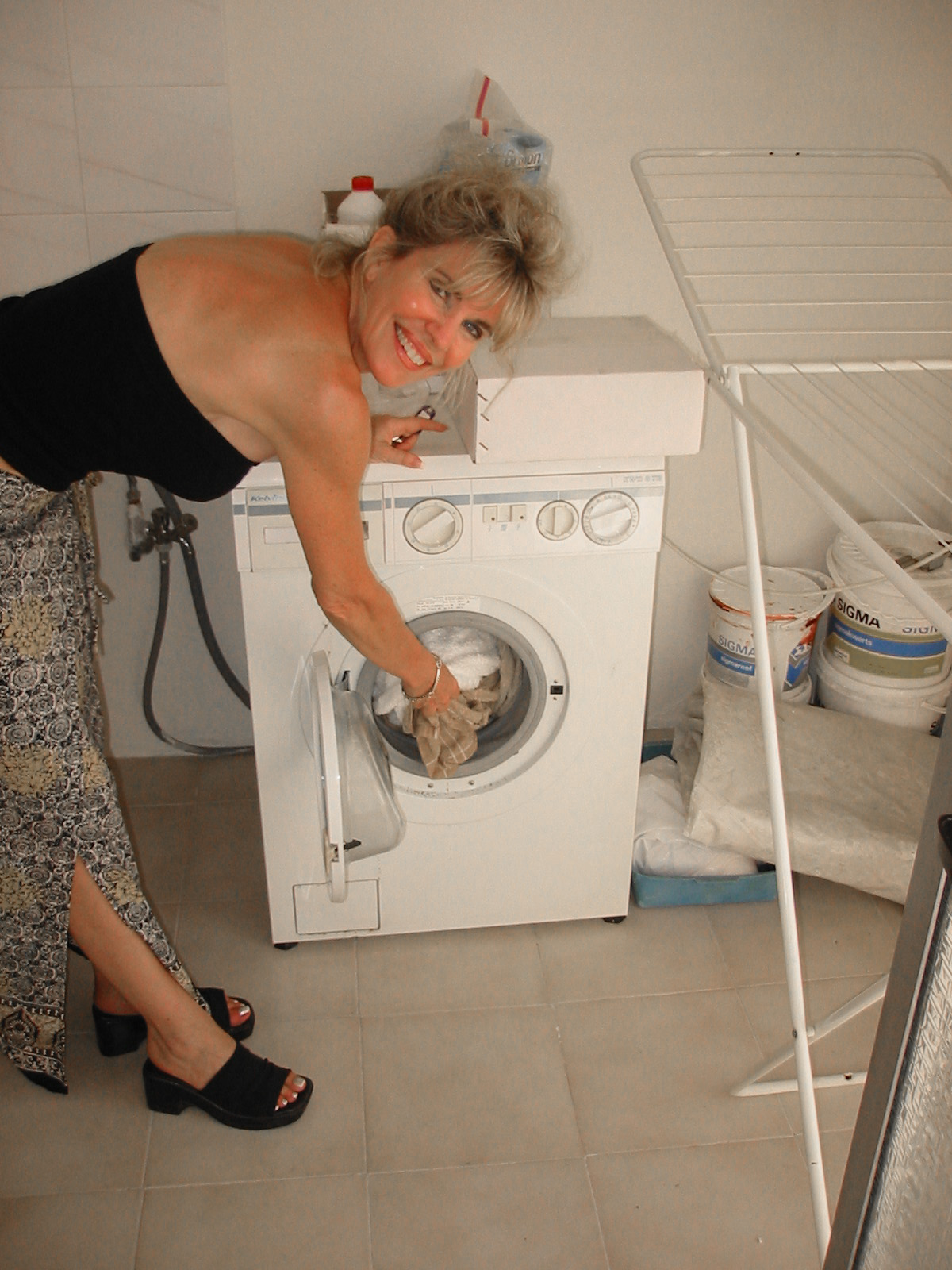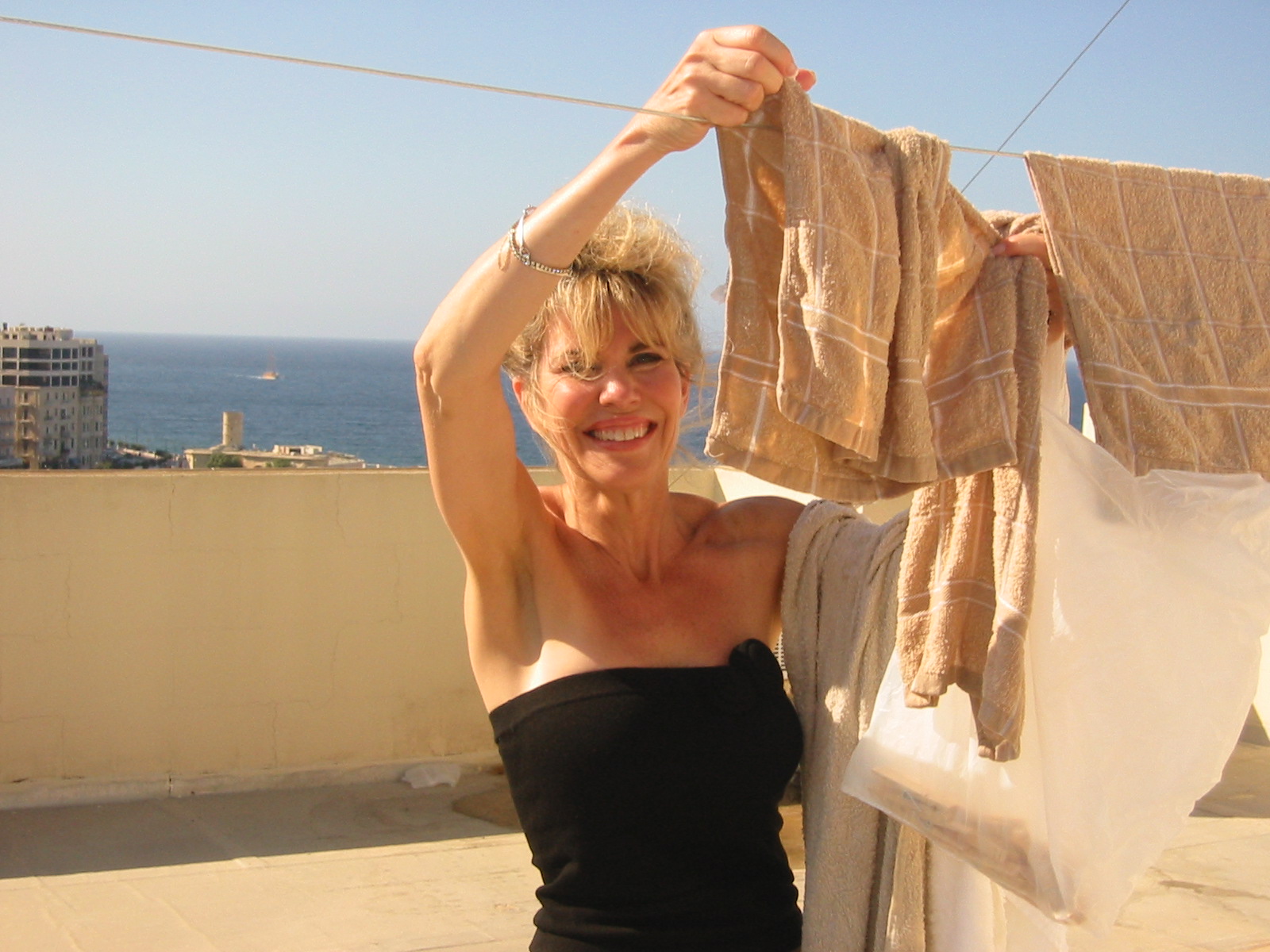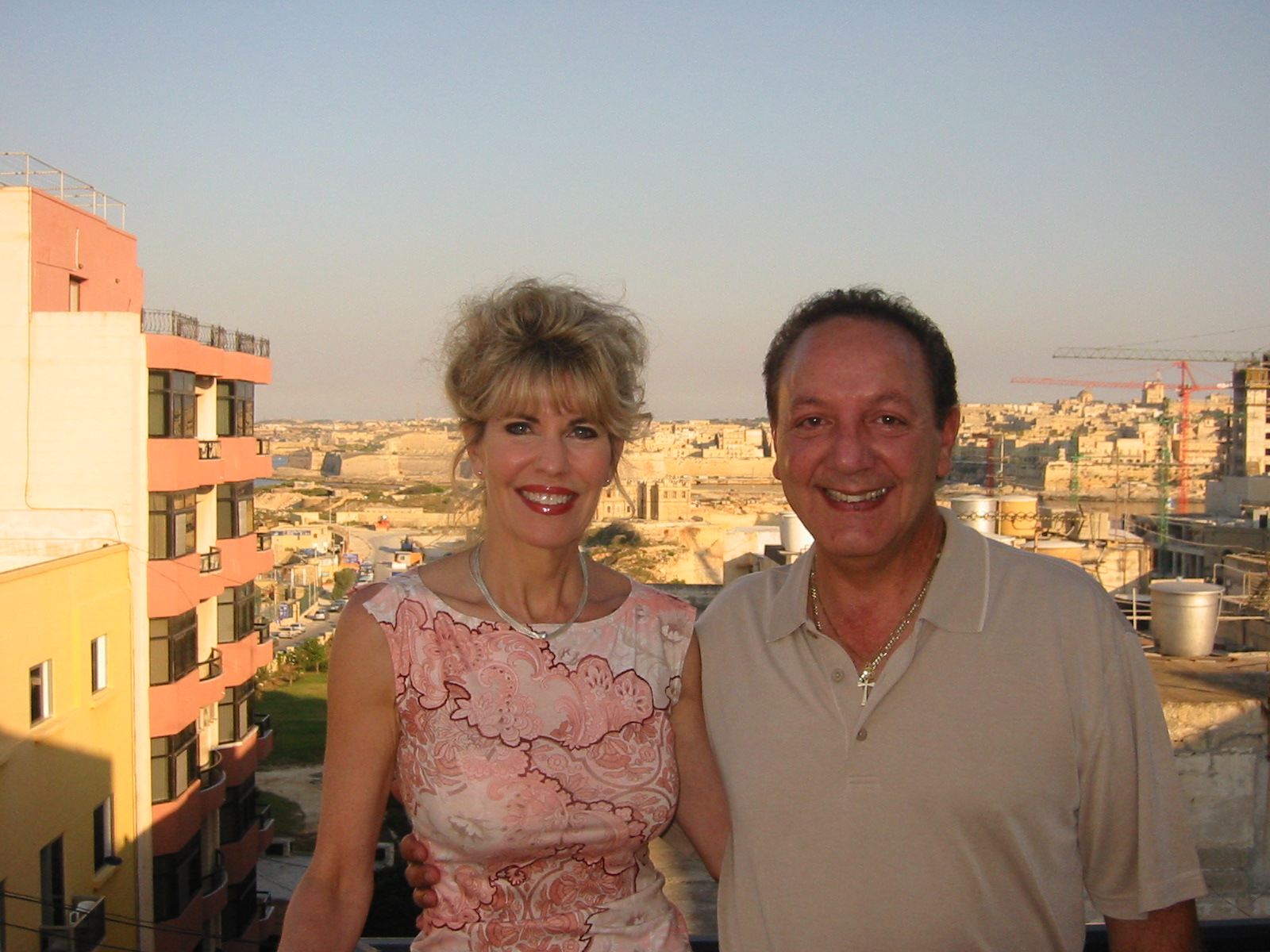 A sad good bye till his visit next year
.....maybe by then Kathleen can have her own auto to chauffer friends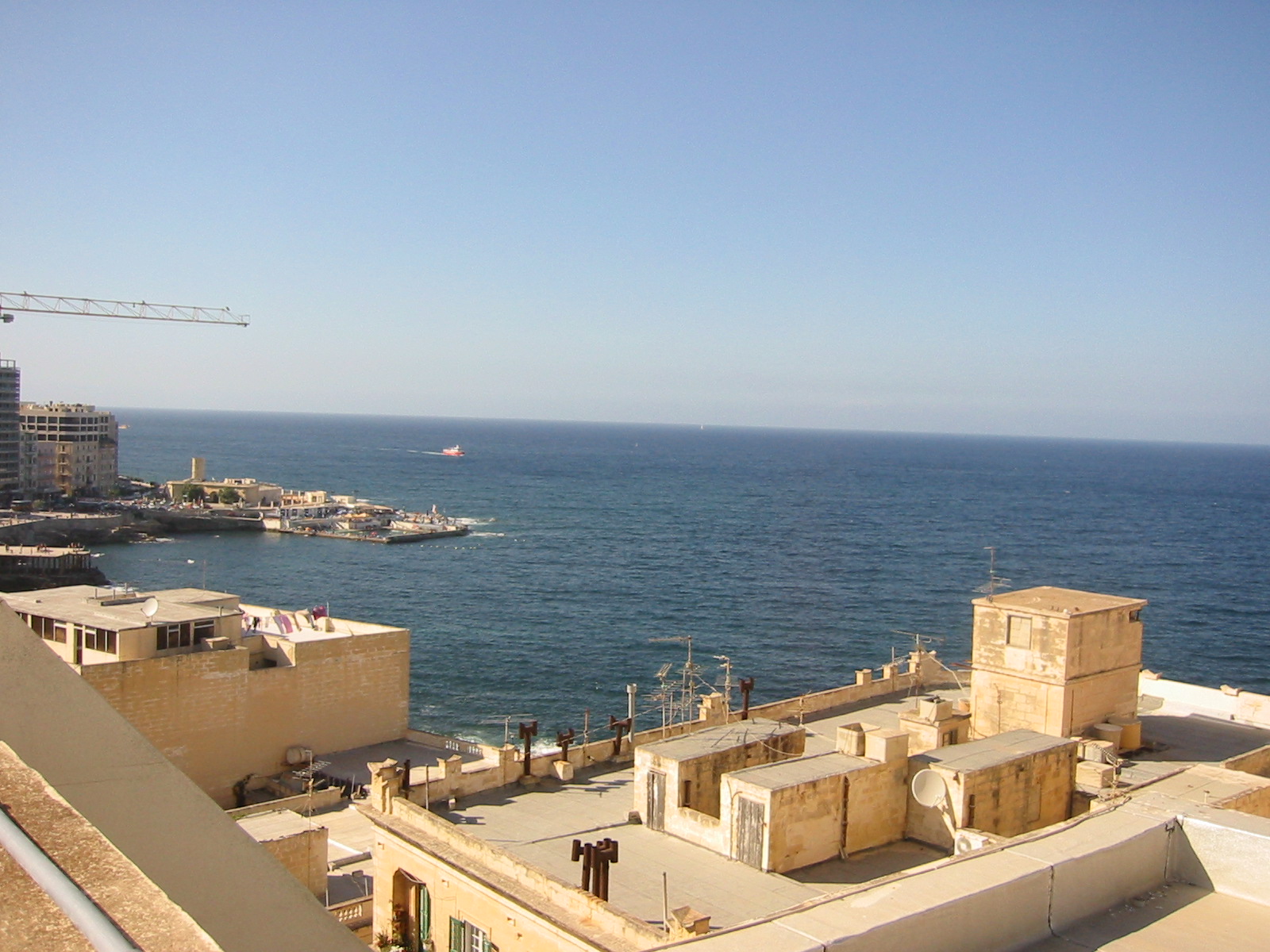 .....and my dear friend and colleague, Dr. Thomas Fenech, is trading in this Princess Sport Fisherman for a 49' Benateau twin helm Yacht. If all goes well, I will be with him over Thanksgiving this year (2003), picking it up in Marseilles, France and plan to sail it across the Med coursing around Corsica, Sardinia, Sicily and on to Malta. Bon Voyage.
COME BACK SOON FOR MORE