Into the Future in an FX
As my close friends know, I have been a Jaguar and Mercedes junky for three decades. After numerous "Blue Screens" (computer jargon for crashing of its functions) I was at a loss as to what could possibly replace them....Astin Martin? Bentley? Ferrari? BMW? Lexus? Well, one was either ridiculously too expensive, another too bland and yet another, too high maintenance. What was the solution? Mr. Tom Doyle.....
Let me introduce you to my friend Tom W. Doyle, General Sales Manager for Crescent City Infiniti, Metairie LA, for a tour of my soon to be purchased FX. Tom runs a fantastic organization with the nicest, friendliest and most helpful people with whom I have ever dealt. The personal attention is no better represented than by John Vollenweider who is one of your first contacts when you need help and Chad Bordes who keeps your beautiful Infiniti in perfect condition. On top of this, his group unquestionably gives the best price arrangement around and if not happy bends over backwards to please. (and one gets his car washed free every week with a loaner on all holdovers too boot).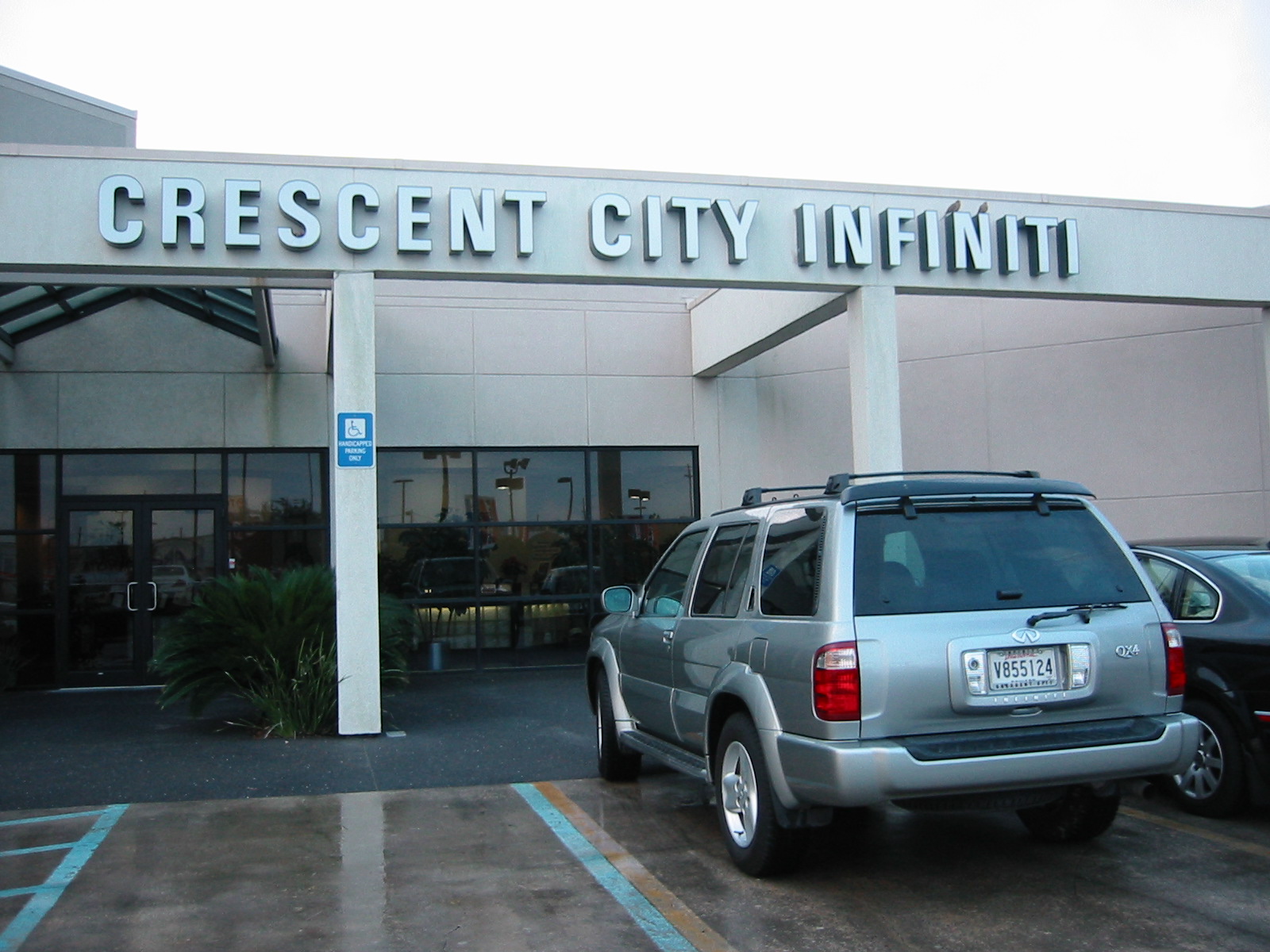 My present Q4 which matches Kathleen's Q45 Tom ready to unwrap the "Package".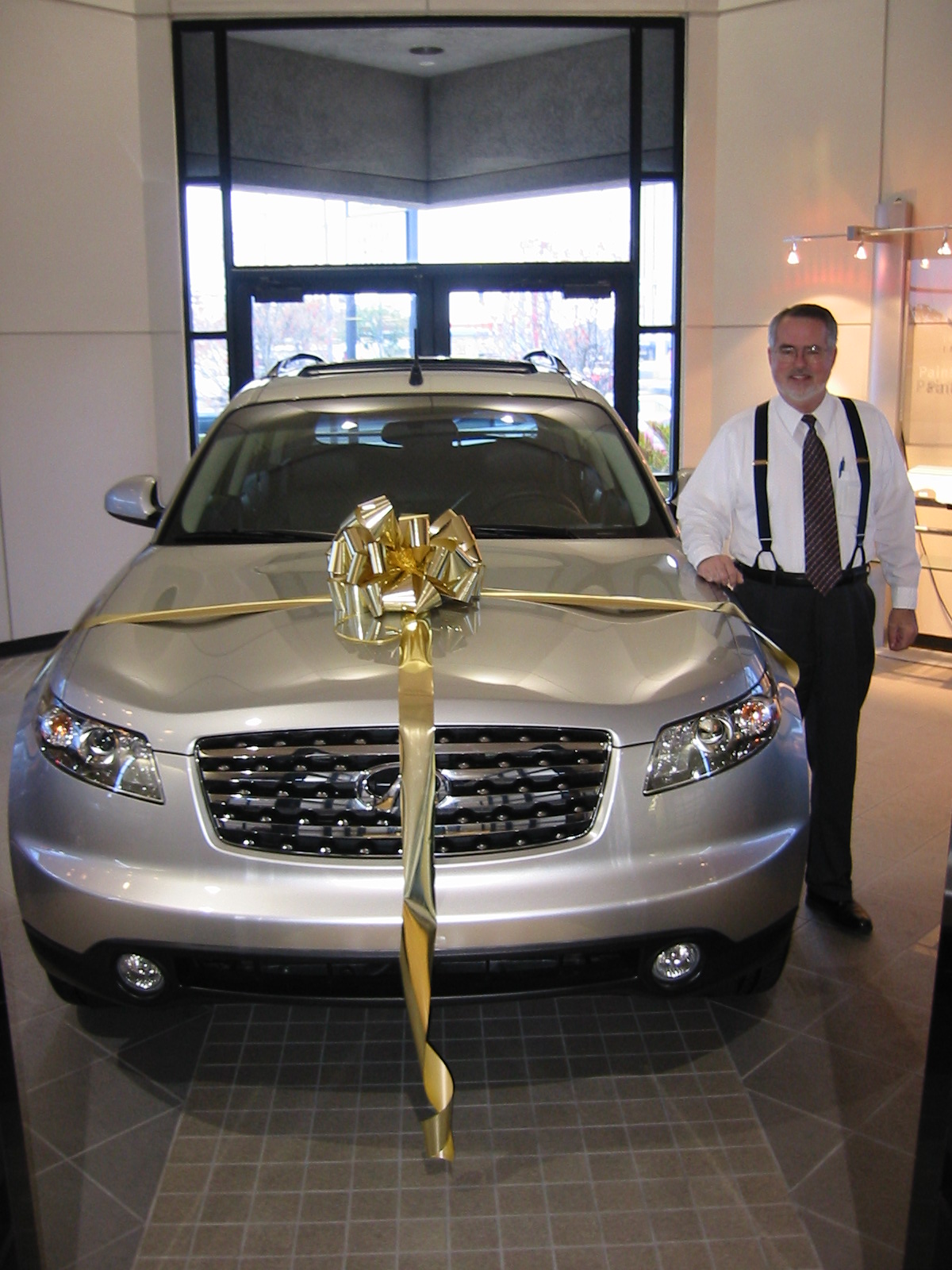 Half SUV and half sports vehicle, its classy trim lines and menacing grill demand a chance to get into the game.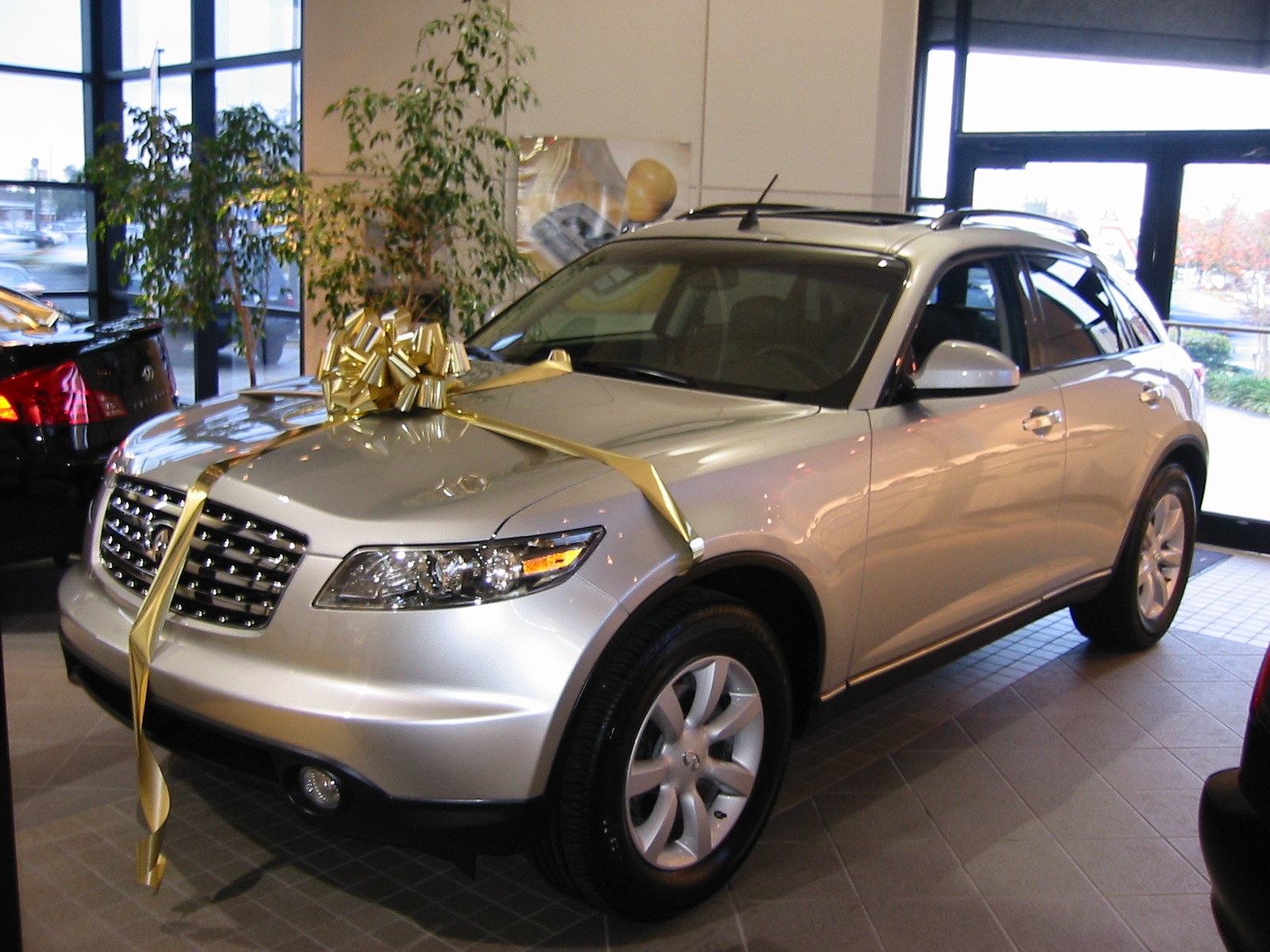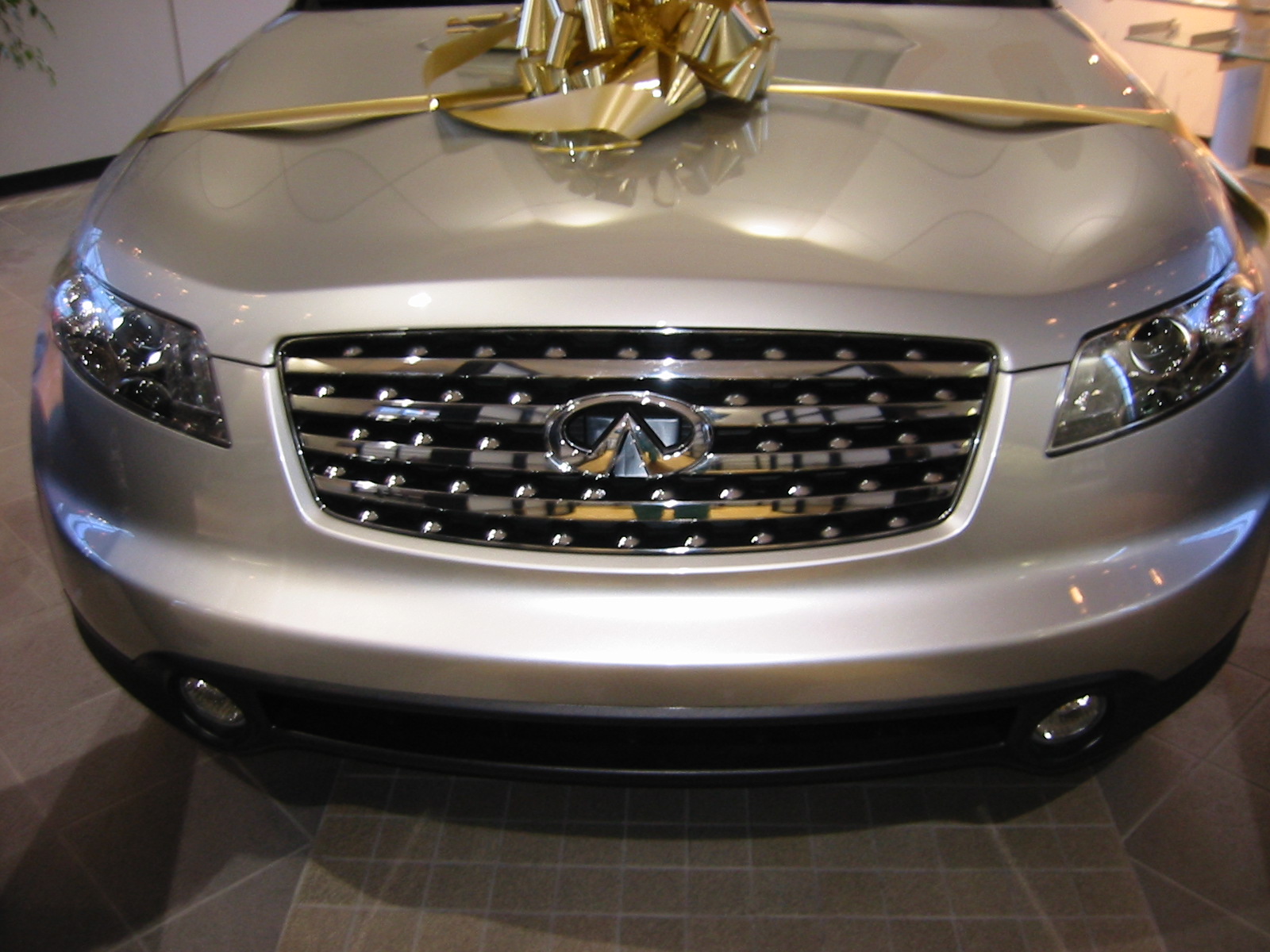 Under the hood of the FX 3.5 lies 280 horses ready for a run to the finish line.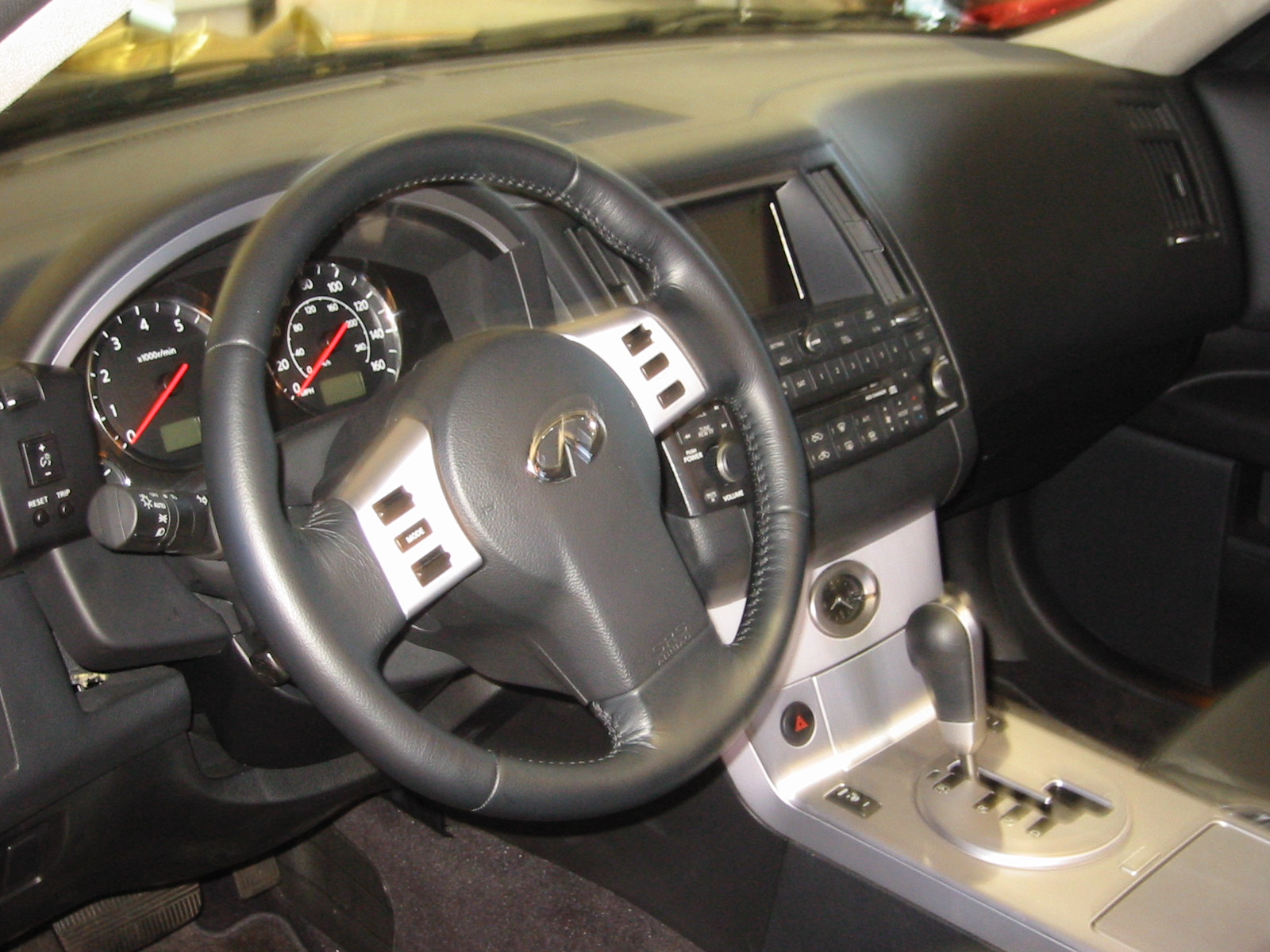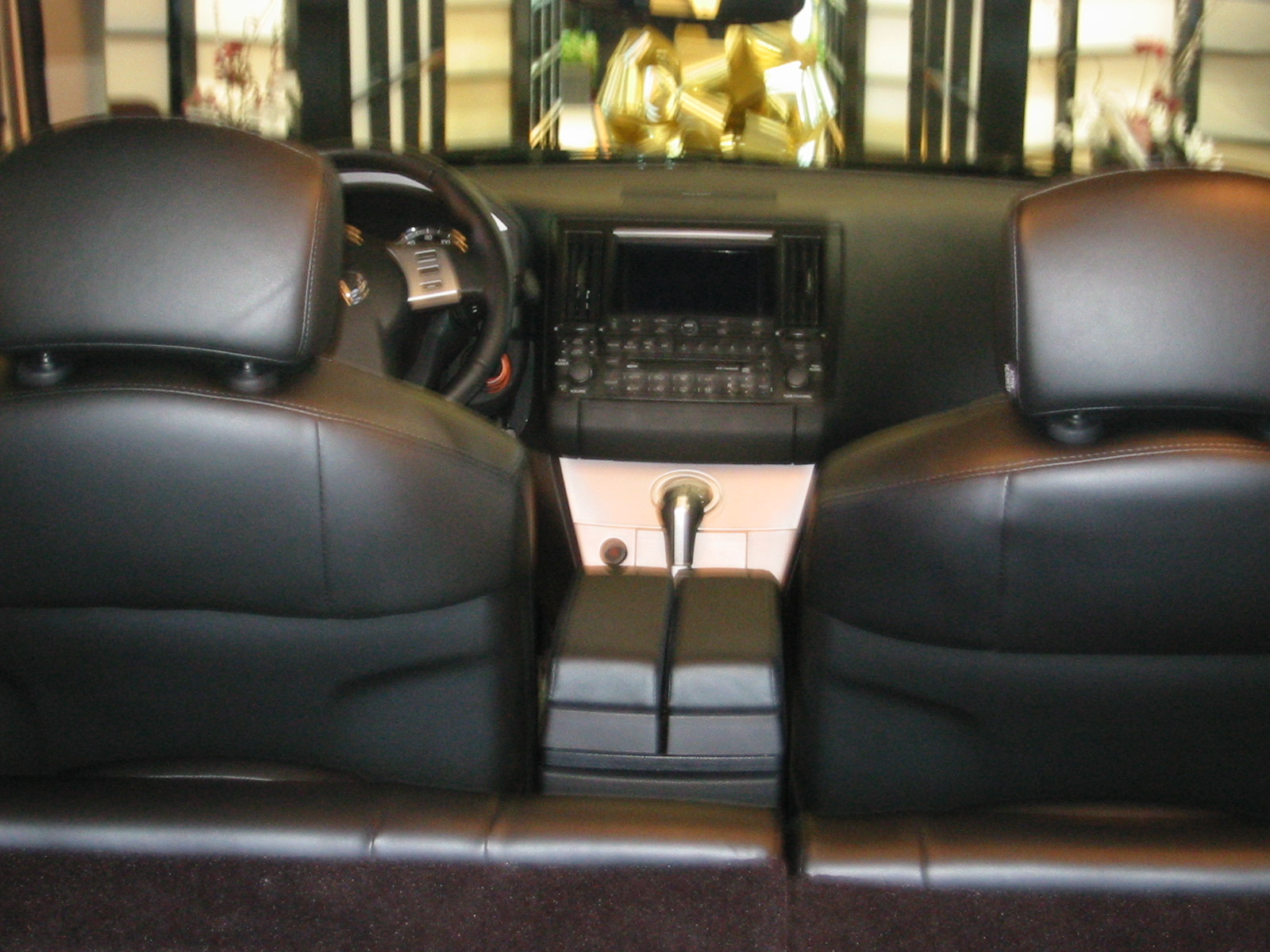 The wheel and panel moves as one unit, therefore always allowing easy access to the instrument panel. I am thinking of asking Tom to include the fancy "Sonar" tracking system so I won't get lost as well as the voice control response package so I can drive hands free "so to speak".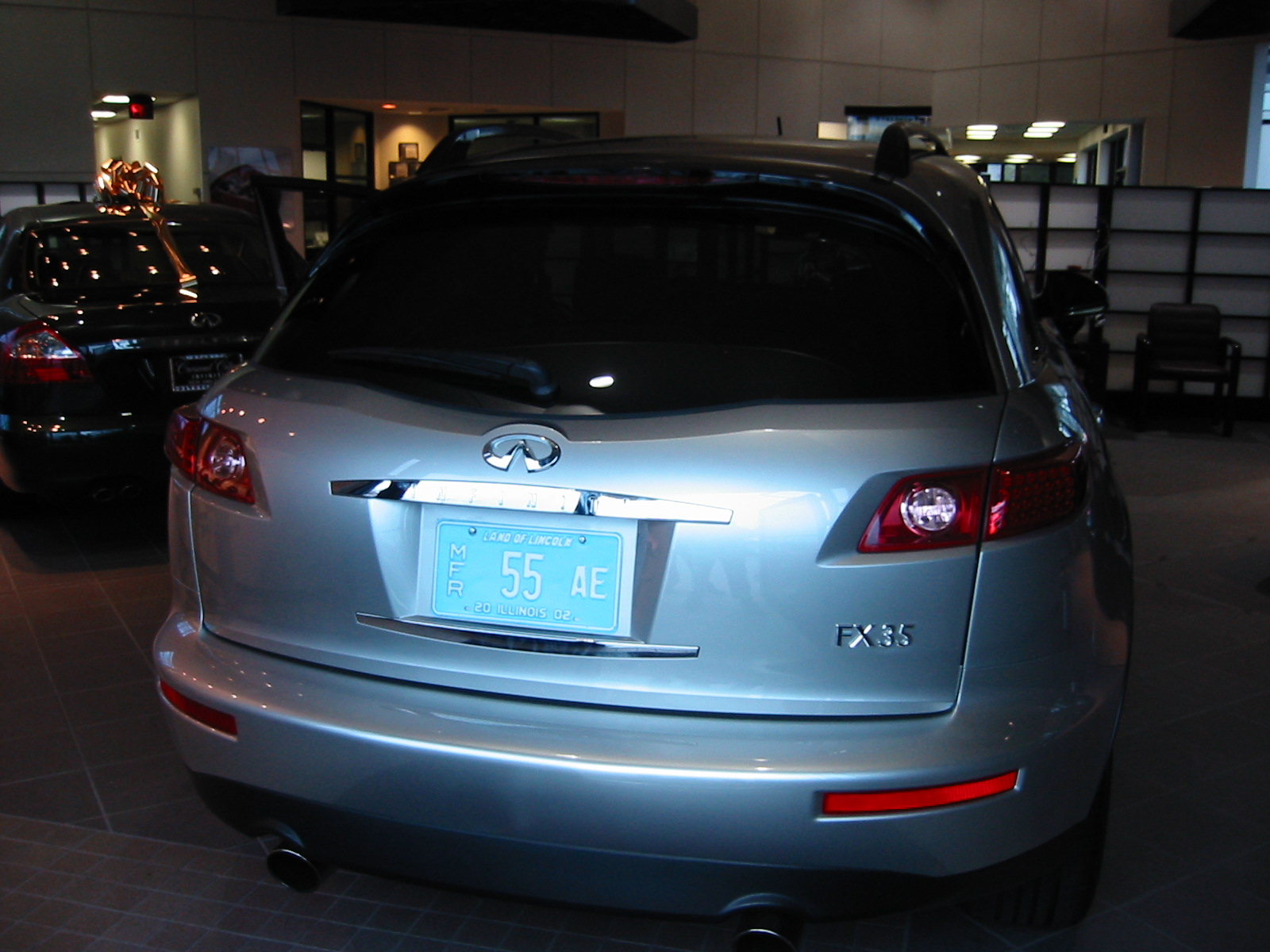 One has the option of four + seating or flatten out the back and one can sleep or move big things with ease.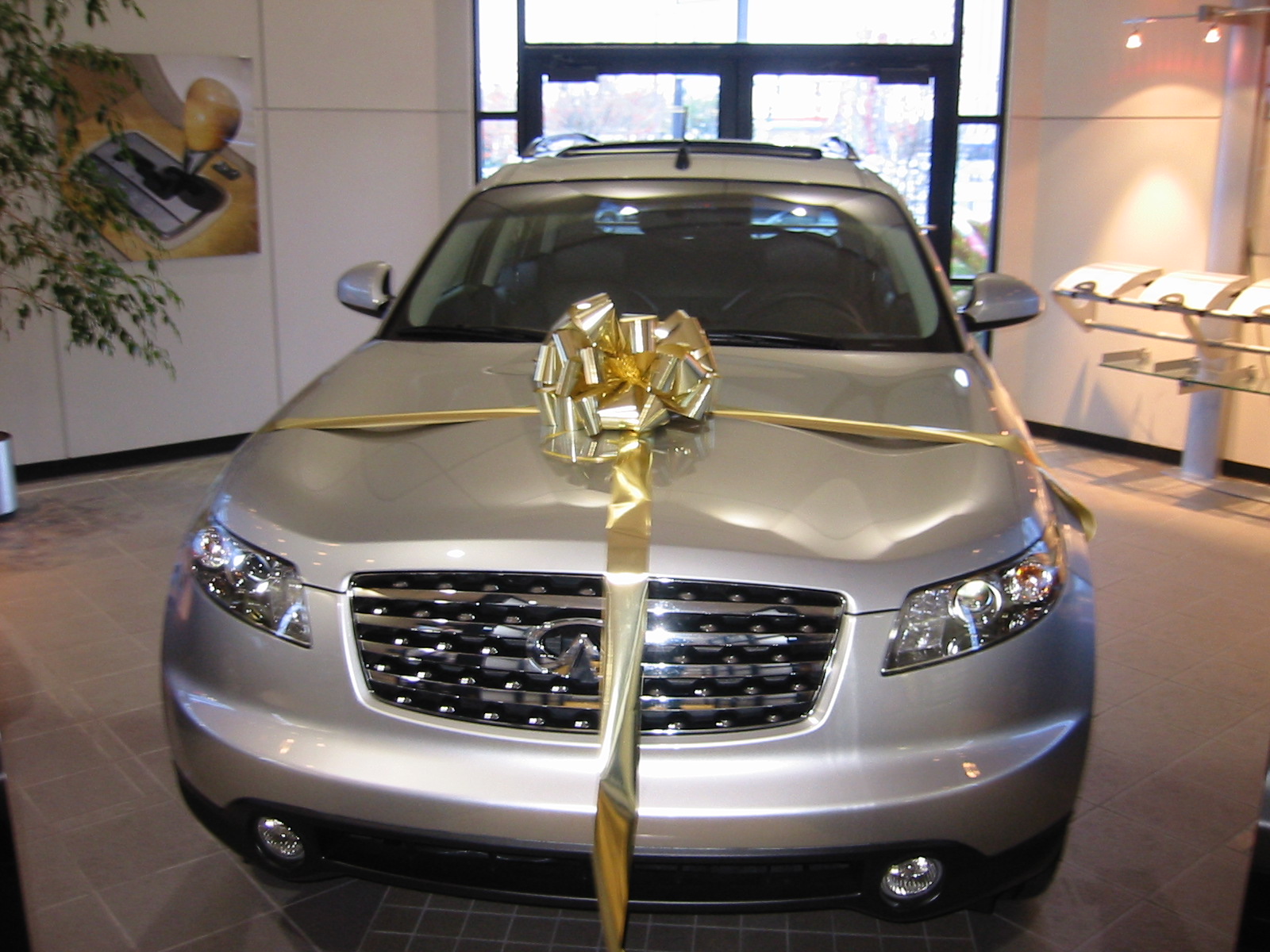 Well, I have got to go now, but remember you can have 2 or 4 wheel drive in the six cylinder 3.5 L or 4 wheel in the 8 cylinder 4.5L.
Drive a 2010 dimension vehicle in 2003 or you can just wait till then.
PS: If my SL600 is good to me, I might let it park next to my FX.
____________________________________________________________-
COME BACK SOON