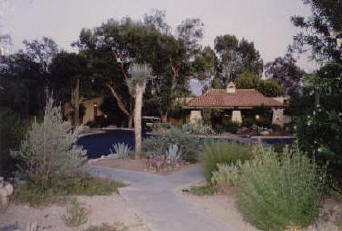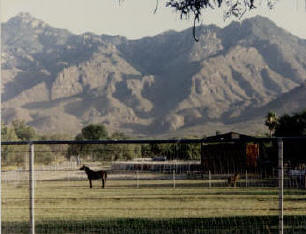 Clubhouse & Dining Room Arabian Horse Farm
Biking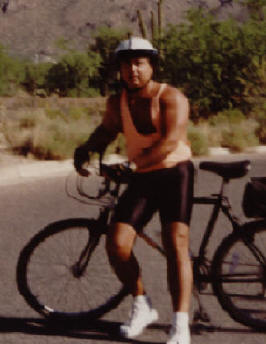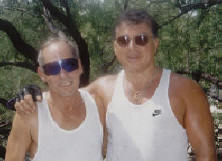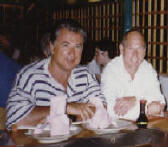 Larry Ettinger has been my friend for over a decade and always goes the extra mile for us.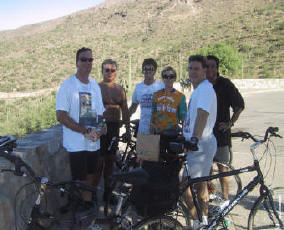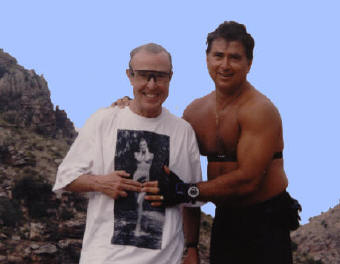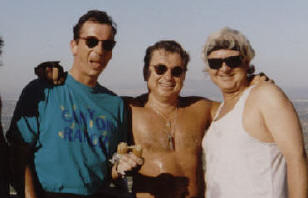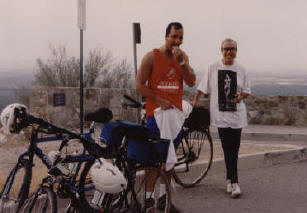 Ed has run the Biking Program since I first came to the Ranch over a decade ago. Craig has continued to eat for the same length of time. John has stopped eating altogether.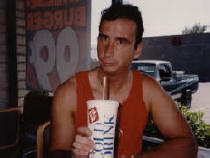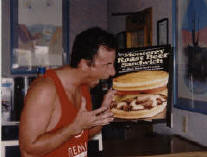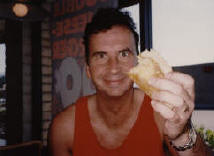 Craig Daste generally likes to stop for a little snack before returning to the Ranch after a long day's ride.
Hiking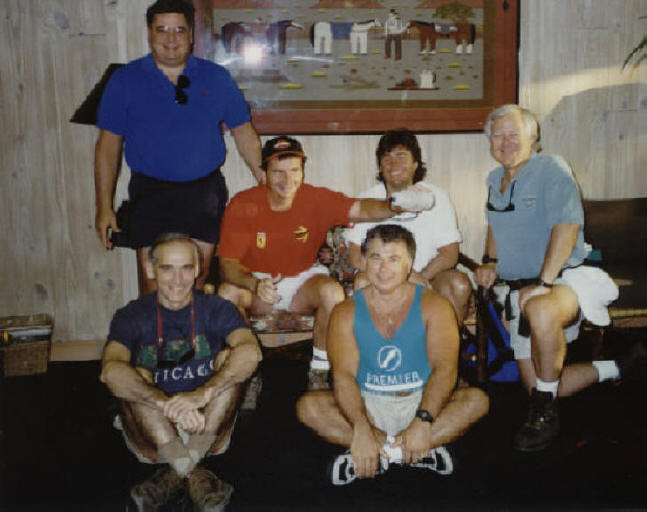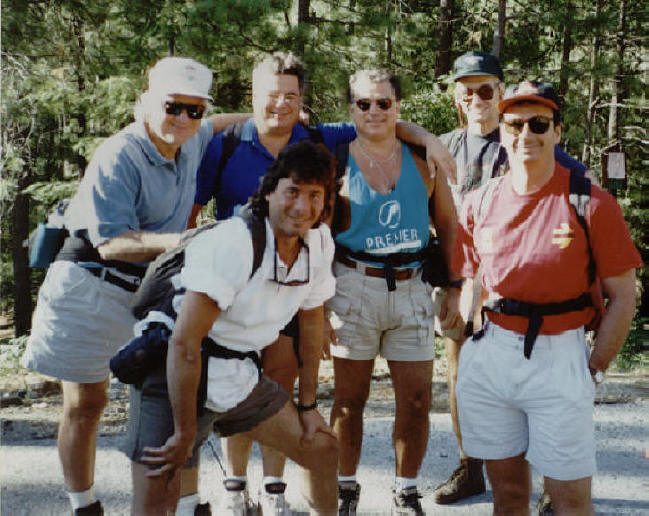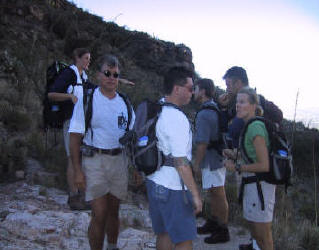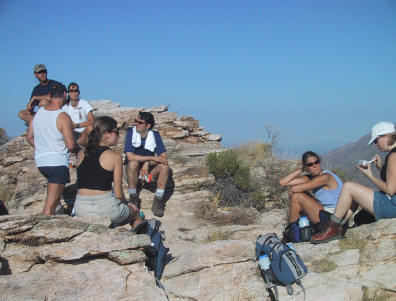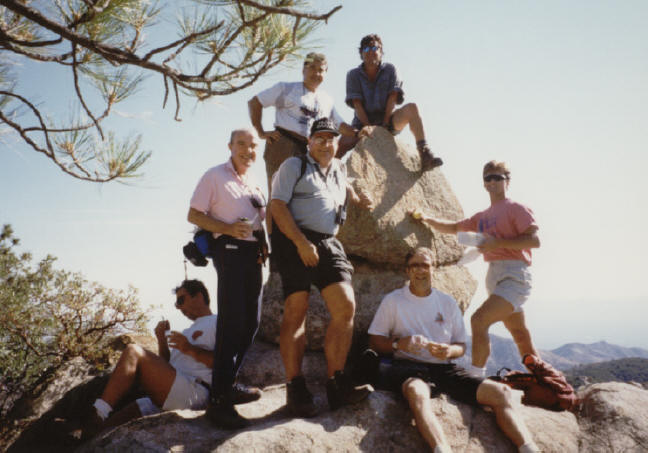 The Summit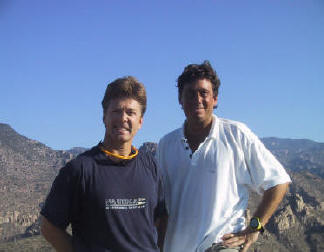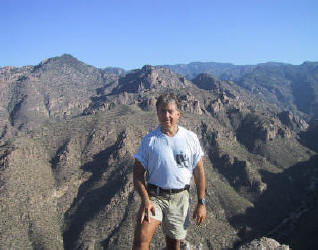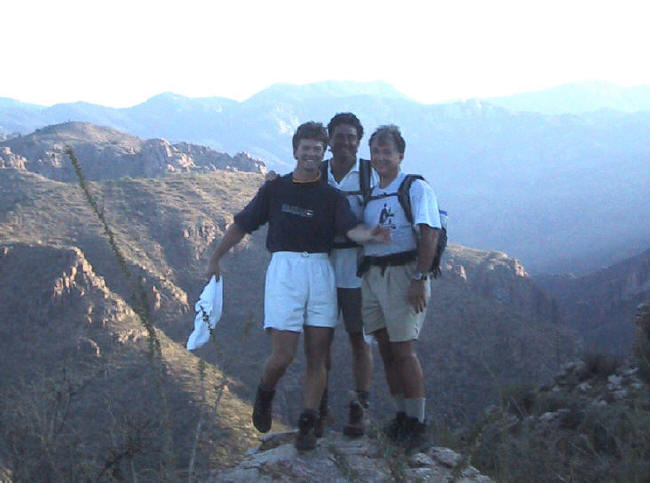 The three of us have logged more bike and climbing miles than a Billy goat.
I hope we all can return forever.
Pool Time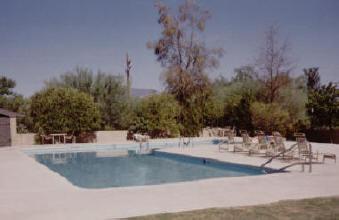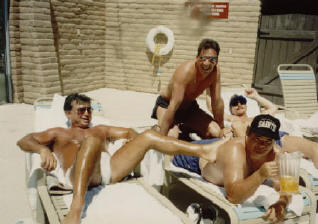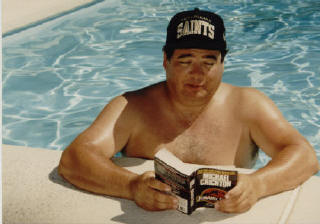 Dale portions the beverage under Craig's direction. Private reading time
Tennis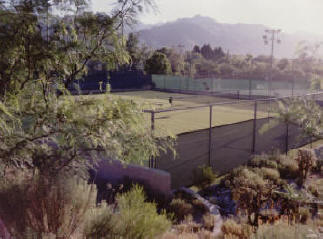 Beautiful tennis courts Reigning Tennis Champion - Dale Jones
Walleyball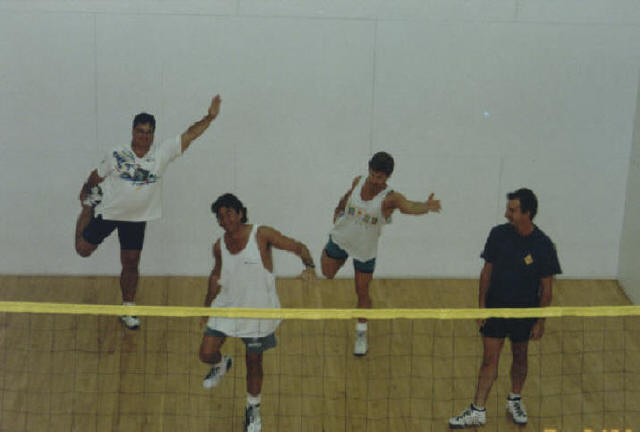 Don't let them fool you, one broken ankle, one torn knee cartilage, many sprained fingers.
Walking or Running (2, 4, 8 mile )
There is only one Ronnie.
Eating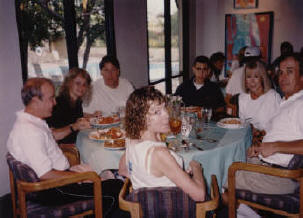 Superb dining facilities and 5 Star Top Spa Chef in USA 2001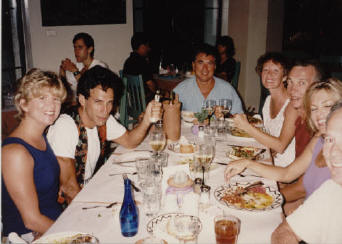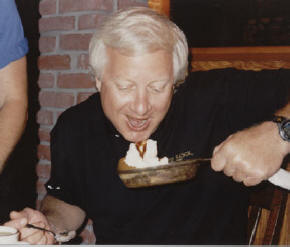 Outside Margarita experience (mid week) and Tony Roma's. John never could get enough.
Massage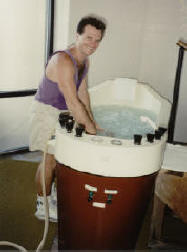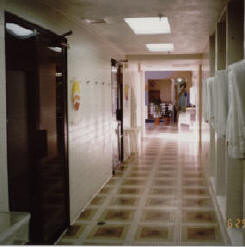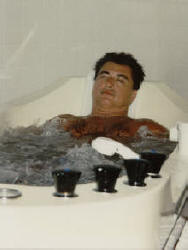 Kevin - Therapist Men's wet area Relaxing
Bedtime
(till 5:30 AM that is)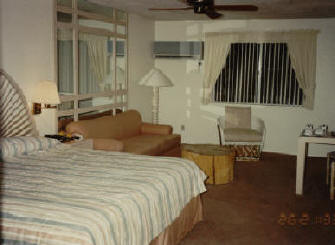 www.canyonranch.com for updated pictures of rooms etc.
more to come
New Aqua Center, Revolutionary state of the Art Golf School, Golf on Tucson's finest, Martial Arts....
(couple of spots left for this year August 23-30)