The following pictures are remembrances of the perilous times when I was young. Recent events show that history continues to repeat itself, but the human spirit remains strong. My father was in the Navy for 7 years spending four on the USS Arizona. The world at that time was more innocent and much more patriotic........it was truly the finest generation of Americans. We can only hope to aspire to achieve a small part of their strength and dedication..
Dad's Family
(left) Mamie (1892-1991) & James A Diamond Sr. formerly DeMetris Diamondopaulos (1883- 1942) .
(right) James A. Diamond, Jr (1915-1987)
Skawie, Poland/Athens ,Greece Utica, N.Y.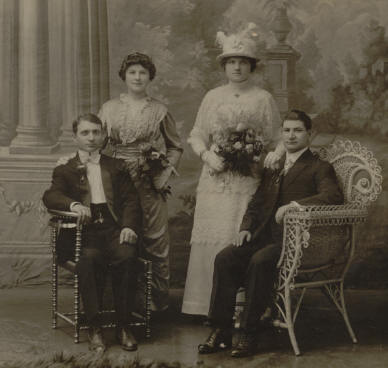 Uncle George & Beatrice Bagiackas, Mamie & James A. Diamond, Sr.
Mother's Family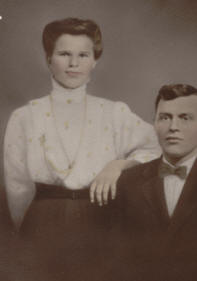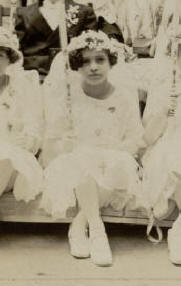 (left) Katherine (1885-1954) & John Koziol (1879-1965)
(right) Helen M. Diamond (1915-present)
Austria/ Poznan, Poland Old Forge, PA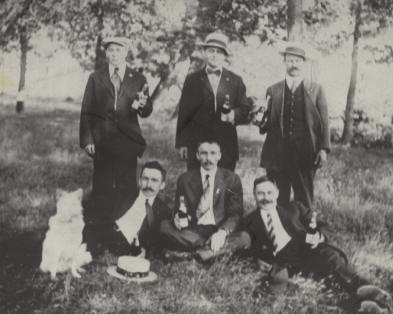 Standing (center) Grandpa Koziol with brew in hand
Mom's single escapades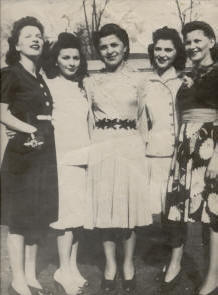 (left) He didn't have a chance.."white shoes"
(right) Mary E., Mom, Pauline, Florence, Josephine.....5 sisters with mischief on their minds.
Dad's Military Service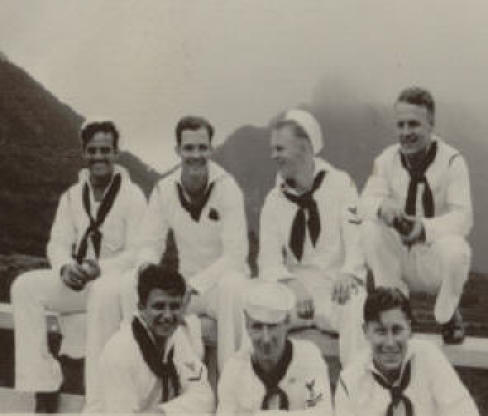 Enlisted January 1936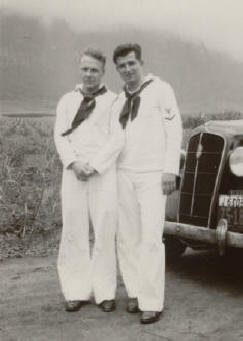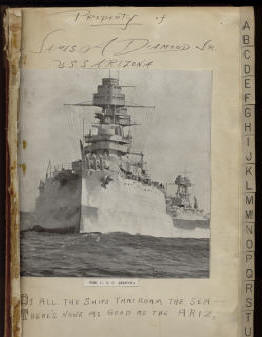 Stationed USS Arizona till 1940
Re-enlisted Dec. 8, 1941-1946
Settle down period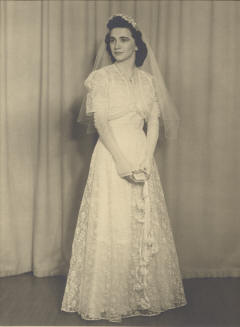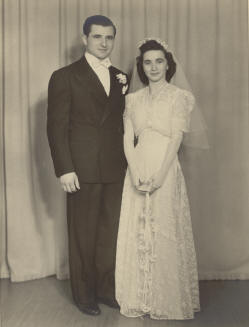 Married May 6, 1940
World War II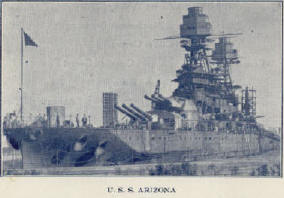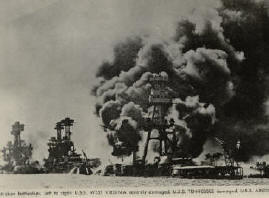 Re-enlisted December 8, 1941 having lost most all his friends on the Arizona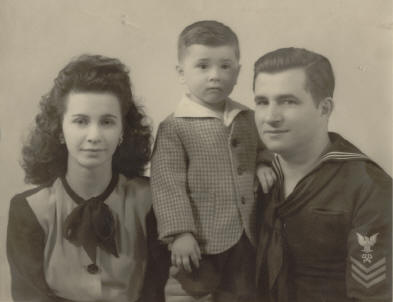 Left when 16 months old and returned 3 years later